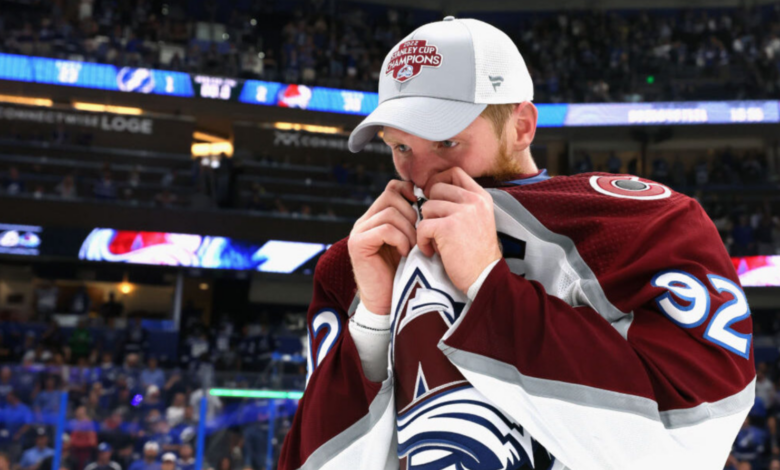 The Colorado Avalanche have just revealed that captain Gabriel Landeskog would be sidelined for the Entire of the 2023–24 season with a knee injury.
Colorado Avalanche captain Gabriel Landeskog will undergo a cartilage transplant in his right knee on May 10. The surgery will be performed by Dr. Brian Cole at the Rush University Medical Center in Chicago. The 30-year-old forward is expected to miss the entire 2023-24 season. pic.twitter.com/bM466EpL3G

— Colorado Avalanche (@Avalanche) May 9, 2023
If this sounds like Deja Vu it's because Landeskog missed the entire 2022-23 regular season with the same injury, but was expected to join the team for the Stanley Cup Playoffs. Landeskog's condition did not improve though and he was not able to join the team for the post-season.
Today's news effectively means that Landeskog won't play NHL hockey for two years. Wow…
At this point you have to assume that his NHL career is in jeopardy, if not already over.
If that is the situation and Landeskog's career is indeed done, he will go on a high note. He succeeded in raising the Stanley Cup above his head during his final game. If you had to, it's not an awful way to go.