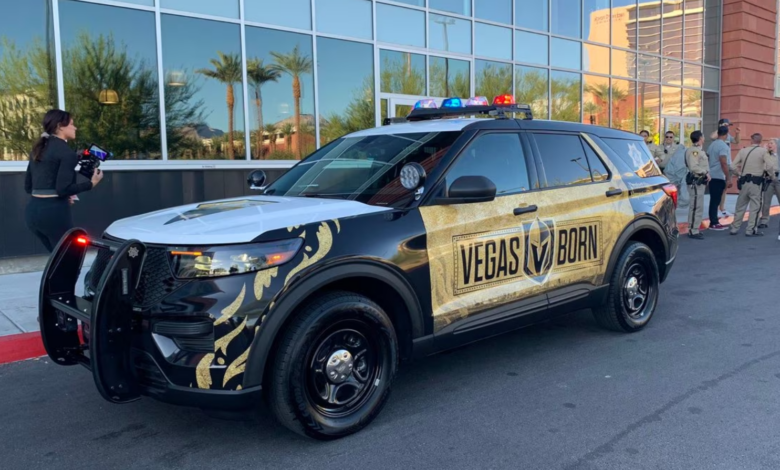 Over the weekend, an individual was detained after police said he made repeated threats against the Golden Knights Championship parade and police officers.
After discussing his plans to "incite mass panic and cause many deaths" during the anticipated celebration with many call takers with Crisis Support Services, Anthony Zuccaro is being charged with one count of making terroristic threats.
Police first got in touch with him after being made aware of his remarks about killing himself or others by Crisis Support Services in Nevada on Friday, June 16, at 10 am.
Zuccaro and police planned to meet at the Maverick gas station at Russell Road and Jones Boulevard, but he was stopped when he attempted to run away from them. Later, he was freed, and approximately four hours later, he went back to the petrol station to pick up his motorcycle.
At around 6 o'clock in the evening, Zuccaro kept calling the Crisis Support line, complaining that the operators had called the police earlier in the day and making statements about committing mass murder and wanting to "suicide by cop."
The Golden Knights parade, which was set to happen the next day on the Las Vegas Strip, was then the target of his threats. Police were notified of the repeated threats by dispatchers, who contacted them once more.
Call takers from the Arizona Crisis Response Center later let police in Las Vegas know of an approximate two-hour and 20-minute conversation they had with Zuccaro, where he again threatened the parade, stating his intent was to "drive a vehicle into the gathered crowd" or "make bombs using gasoline and use them at the event targeting officers and bystanders."
According to the story, he claimed he chose the day because cameras would be there and because his "estranged girlfriend and her new boyfriend would also be present."
In addition, Zuccaro informed callers that he intended to "kill every police officer at the event" before once more stating his intention to "suicide by cop."
It should be noted that according to police, the term is a euphemism for intentionally provoking law enforcement into using deadly force upon one's own person.

He was taken in for a detective interrogation after being taken into custody early on Saturday morning. Zuccaro had initially declared his desire to share his perspective, but when questioned about the remarks made on the crisis hotline, he opted to keep quiet.
His court date for Wednesday is after a $20,000 bail was established.