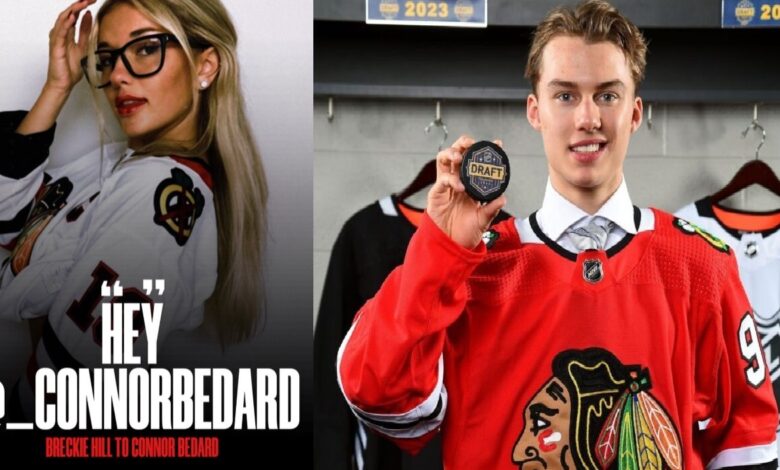 In his first two games of the season, Connor Bedard made a big impression and quickly cemented his place in the NHL. He faced off against the renowned Sidney Crosby in his NHL debut, playing an amazing 21 minutes on the ice.
He not only recorded his first assist, but he also significantly contributed to his team's win. Despite the Blackhawks losing to the Bruins by a score of 3-1, Bedard scored his first NHL goal and actually put the team up to start that game.
Since making his NHL debut, Bedard has lived up to the lofty expectations placed on him. Along with showing off his remarkable athletic ability on the ice, he has also drawn a sizable fan base to the NHL.
His first two nationally televised games broke viewership records in the US, creating a lot of hype and drawing a large influx of new supporters to both Connor Bedard and the Blackhawks.
One TikTok wonder couldn't help but express her enthusiasm and support. The 20-year-old social media sensation Breckie Hill used Instagram to approach Bedard.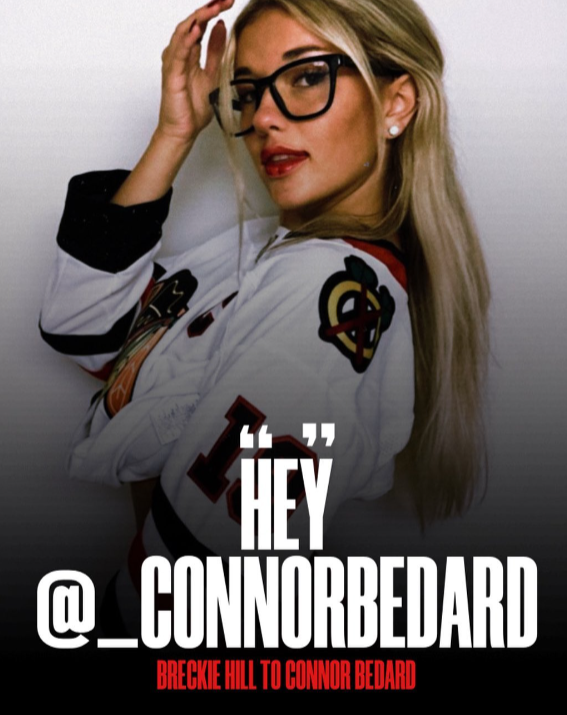 On social media, Bedard is incredibly popular, and his fan base is continually growing. In the future, Bedard will undoubtedly draw much more attention like this as his star-status continues to rise.
You can check out more from Breckie Hill shooting her shot at Connor Bedard here:
View this post on Instagram
View this profile on Instagram