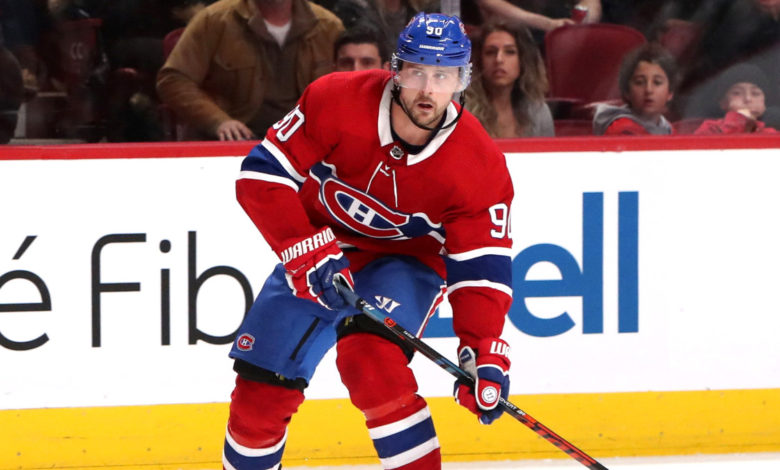 Sources are linking free agent forward Tomáš Tatar to be signing with the New Jersey Devils very soon.
Tomáš Tatar by mal podpísať zmluvu s @NJDevils Podrobnosti zatiaľ neviem.

— Tomáš Prokop (@Lewysko) August 5, 2021
Even though the full details are yet to be known it hasn't been a secret that the Devils have been pursuing Tatar to strengthen their winger depth on the team.
Tatar fit right in with the Canadiens upon his arrival in Montreal from the Vegas Golden Knights in the Max Pacioretty trade in September 2018. He set NHL career highs in assists (33) and points (58) in his first season in Montreal.
Tatar appeared on track for a fourth straight 20-goal season with the Detroit Red Wings in 2017-18 when he was traded to the Golden Knights for three draft picks on Feb. 26, 2018.
The trade gave Vegas a player who had averaged more than 23 goals during his first four full seasons with the Red Wings.
The Red Wings selected Tatar in the second round (No. 60) of the 2009 NHL Draft, and he spent most of the next three seasons with Grand Rapids, their American Hockey League affiliate. In his first three seasons in the organization he appeared in nine NHL games, all in 2010-11, and scored one goal.
But Tatar continued to plug away in the minors, improving his point total in each of the first three seasons with Grand Rapids and playing a huge role in the run to the 2013 Calder Cup championship. Joining Grand Rapids after the Red Wings had been eliminated from the Stanley Cup Playoffs, Tatar went on a scoring tear, finishing with 21 points (16 goals, five assists) in 24 games as Grand Rapids defeated Syracuse in six games in the Calder Cup Final. Tatar had a goal in the 5-2 title-clinching victory.
Tatar made the Red Wings roster in 2013-14 and earned a new contract by finishing with 39 points (19 goals, 20 assists) in 73 games. Seasons of 29, 21 and 25 goals followed, and he had 16 goals in 62 games before being traded to the Golden Knights.