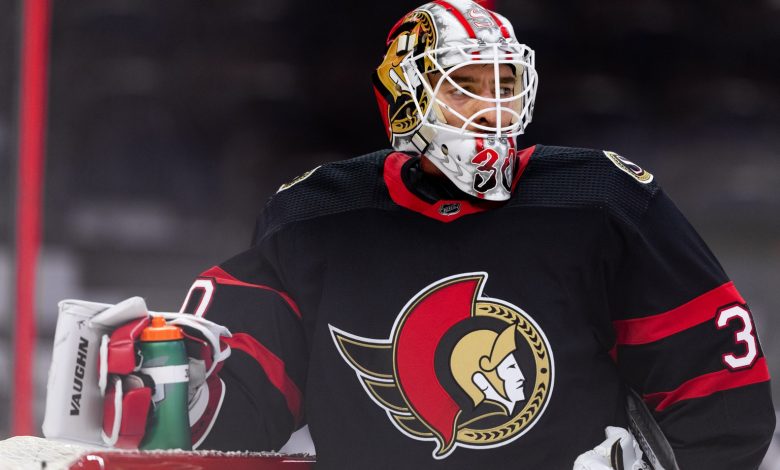 The NHL's first buyout window of the summer opens on July 1, which means each team has approximately two more weeks to sort out their salary cap puzzle and project which onerous contracts can be stomached for another season.
Cap space has never been at a bigger premium as the NHL is set to enter a fourth straight season with a flat cap as a result of the pandemic. The salary cap is projected to rise a scant $1 million to $82.5 million in 2022-23; only six teams will have that full amount to spend as a result of previous buyouts and salary cap bonus overages.
Here is a list of 10 noteworthy names that may have their contracts bought out:
1. Zack Kassian
Right Wing, Edmonton Oilers
Age: 31
Contract: 2 more seasons, $3.2 million AAV
Buyout Cap Charges: $667k (2023-23), $1.87 mil. (2023-24), $967k (2024-25), $967k (2025-26)
Scoop: The Oilers are on the hunt for salary cap flexibility this summer and buying out Kassian likely represents the easiest path to clearing $2.5 million off the books for next season. Yes, there is the following season's $1.87 million hit that makes it a little bit less palatable, but that feels like a problem to be dealt with then. No team wants 'dead cap' money on the books, but Kassian's contract might prove difficult to move and Edmonton isn't overflowing with assets to spend to do it.
2. Matt Murray
Goaltender, Ottawa Senators
Age: 28
Contract: 2 more seasons, $6.25 million AAV
Buyout Cap Charges: $1.75 mil (2022-23), $750k (2023-24), $2.5 mil (2024-25), $2.5 mil (2025-26)
Scoop: $5 million. That's how much the Sens would save in real cash over the next two seasons by executing the buyout on Murray this summer, who ranks 51st of 63 goaltenders in save percentage since signing his $25 million deal in 2020. That's an amount that matters to an Ottawa bottom line that has been ravaged during the pandemic, and it renders the mostly benign cap charges that come with a buyout moot.
3. Marc-Edouard Vlasic
Left Defense, San Jose Sharks
Age: 35
Contract: 4 more seasons, $7 million AAV
Buyout Cap Charges: $3.7 mil (2022-23), $1.4 mil ($2023-24), $4.2 mil (2024-25), $5.2 mil (2025-26), $1.7 mil (2026-27), $1.7 mil (2027-28), $1.7 mil (2028-29), $1.7 mil (2029-30).
Scoop: Ouch. This one hurts. There's no doubt about that. Whoever is picked to be the next GM of the Sharks will have to think long and hard about signing up for eight years of cap pain. Vlasic's play has cratered, down to just 15:13 per night in ice time after being at 20:18 two seasons ago. His deal runs until through his 39th birthday and it's only going to get worse. Buying him out may run counter to the competitive, no-rebuild outlook that owner Hasso Platner has envision during the interview process, but the only thing worse than the buyout will be keeping Vlasic on the books at the full $7 million cap hit.
Left Defense, St. Louis Blues
Age: 32
Contract: 2 more seasons, $3.275 million AAV
Buyout Cap Charges: $567k (2022-23), $1.4 mil (2023-24), $1.1 mil (2024-25), $1.1 mil (2025-26)
Scoop: Scandella spent just 58 days in St. Louis before the Blues signed him to a four-year extension in 2020, term that GM Doug Armstrong likely regrets now. It's not that Scandella's cap hit is overwhelming, it's just that $3.3 million is too much for someone who plays mostly third-pair minutes. Buying out Scandella this summer would give Armstrong another $2.7 million in cap space for next season, which is a sizable chunk of what it would cost to retain a UFA like David Perron up front.
5. Jason Dickinson
Left Wing, Vancouver Canucks
Age: 26
Contract: 2 more seasons, $2.65 million AAV
Buyout Cap Charges: $942k (2022-23), $391k (2023-24), $992k (2024-25), $992k (2025-26)
Scoop: How many times have we heard Canucks president Jim Rutherford talk about cap flexibility? One way to do that and create a little more space would be to move on from Dickinson, who netted just 11 points last season over 62 games. Yes, the dead cap space isn't ideal, but the Canucks probably aren't in a position to give up a lot of assets – and that way he'd only count for roughly one minimum salary roster spot, instead of the three or four he's being paid now.
6. Philippe Myers
Right Defense, Nashville Predators
Age: 25
Contract: 1 more season, $2.55 million AAV
Buyout Cap Charges: $617k cap credit (2022-23), $633k (2023-24)
Scoop: Myers represents a unique and quirky opportunity for a cap-strapped team that can trade for him and actually create salary cap space with a buyout. Because Myers is 25 and his deal is backloaded, his buyout would result in a $616,666 credit on next season's cap, followed by a $633,334 charge the following season. This has happened before (see: Jared Cowen in 2016) and the Toronto Maple Leafs pounced on the deal.
7. Tyler Johnson
Right Wing, Chicago Blackhawks
Age: 31
Contract: 2 more seasons, $5 million AAV
Buyout Cap Charges: $2.7 mil (2022-23), $1.7 mil (2023-24), $1.4 mil (2024-25), $1.4 mil (2025-26)
Scoop: The two-time Cup winner Johnson was a salary cap casualty in Tampa Bay and played just 26 games for the Hawks last season in a disappointing campaign. Since Chicago isn't trying to be competitive for the next number of years, and there will be no takers for his contract, likely the best course of action would be to buy him out and pocket the nearly $3 million in real cash savings for ownership over four seasons. No doubt teams would be interested in Johnson as a free agent on a cheap, prove-it contract he can double dip on.
8. Jason Zucker
Left Wing, Pittsburgh Penguins
Age: 30
Contract: 1 more season, $5.5 million AAV
Buyout Cap Charges: $2 mil (2022-23), $1.7 mil (2023-24)
Scoop: This is an interesting one. No doubt, the Zucker trade (1st round pick, Calen Addison, Alex Galchenyuk) has not worked out for Pittsburgh, acquired under the previous regime. Zucker was injured but did finish out the season on the active roster, skating in the last five games of their Round 1 loss to New York. And an active injury would preclude a buyout. But if the Pens are looking for more space, Zucker is a clean way to clear out an additional $3 million, which could help in the calculus to try and keep Kris Letang, Evgeni Malkin and Evan Rodrigues.
9. Patrik Nemeth
Left Defense, New York Rangers
Age: 30
Contract: 2 more seasons, $2.5 million AAV
Buyout Cap Charges: $1 mil (2022-23), $0 (2023-24), $1 mil (2024-25), $1 mil (2025-26)
Scoop: Nemeth clearly did not garner the trust of coach Gerard Gallant in the playoffs. He appeared in the first four games of Round 1 against the Penguins, then didn't skate a single shift in Game 5 until the Rangers iced a two-goal lead with 16 seconds left. Nemeth was a healthy scratch in the final 15 consecutive games to end the Rangers' postseason. A buyout provides an immediate $1.5 million in cap savings next year.
10. Nick Foligno
Left Wing, Boston Bruins
Age: 34
Contract: 1 more season, $3.8 million AAV
Buyout Cap Charges: $1.9 mil (2022-23), $933k (2023-24)
Scoop: If next season is going to be one of pain for the Bruins, then they might as well hang onto Foligno for the final year of his two-year deal. Foligno has really struggled with his back injury and that much was apparent, relegated to a fourth-line role with just two goals in 64 games. A buyout would represent a $1 million cash savings and $1 million cap savings, though spread over two years. It might make more sense to hang onto him and have no hit on the books for 2023-24 when the B's are ready to bounce back.
Honorable Mention: Michael Del Zotto, Ottawa Senators
Love Reading About Hockey?

Subscribe to keep up-to-date with the latest and most interesting hockey news!
| | |
| --- | --- |
| | We hate spam just as much as you |