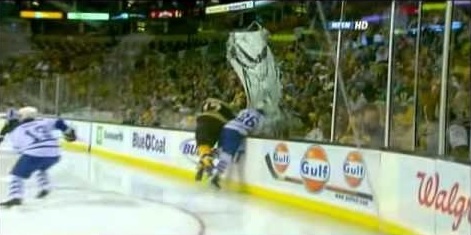 One of the best things when it comes to hockey is that it's played in an enclosed space. There's only so much room and no-where to run or hide.
So if you have the puck on your stick, then you're fair game to be hit. What's better than open ice hits?
How about glass breaking "shattering" hits that make everyone jump out of their seats upon impact.
Here's some of the most unique such hits and glass breaking moments over the years to get you pumped up next time your team takes the ice:
And if that didn't get your blood pumping then here's some more through the years too: