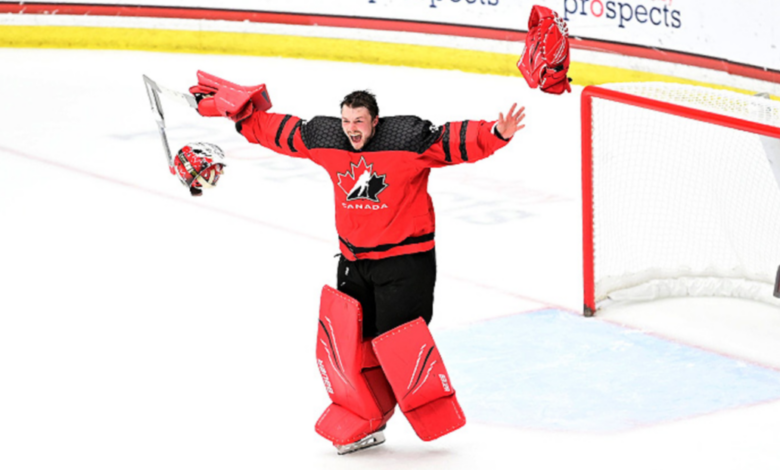 After declining to sign with his team, a goaltender prospect who took home the gold at the World Junior Hockey Championships is reentering the NHL draft. The San Jose Sharks selected Ben Gaudreau in the third round (81st overall) of the 2021 NHL Draft. The Sharks pipeline is too full, according to his representation, for Gaudreau to gain any ice time.
"Because of what is developing with their goaltending prospects, we have decided to go back in the Draft." – Gaudreau's agent Eddie Mio
San Jose had until June 1st to decide whether to sign Gaudreau, but it seems they decided to cut ties before that. His agent refused to go into detail over the prospects in San Jose's pipeline. The team has already signed young netminders Magnus Chrona and Georgy Romanov recently, while the Sharks also have to deal with restricted free agents prospects Eetu Makiniemi and Strauss Mann.
When a player and team are unable to come to terms on a contract, per NHL regulations, that player may re-enter the draft as long as they are 20 years of age or younger at the time of the subsequent one. When drafted a second time, you are not permitted to re-enter.