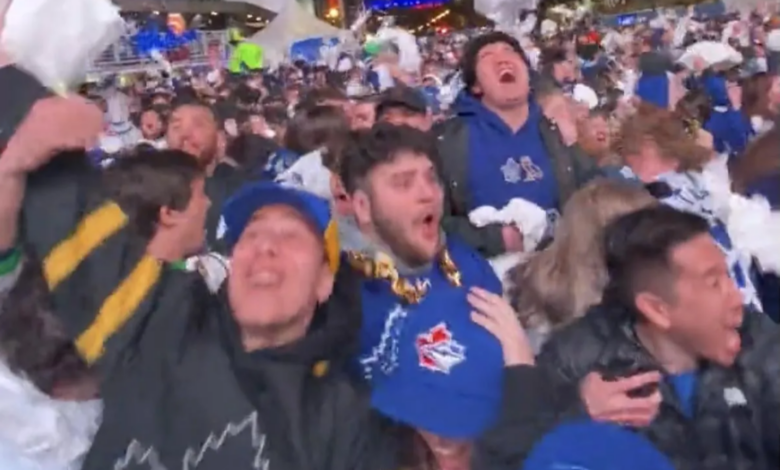 Fans of the Leafs are justifiably ecstatic right now. Many people recently enjoyed their first-ever Leafs playoff series victory!
However, it comes as no surprise that celebrations in Toronto would start to get a little out of hand.
As fans rejoice over their significant victory, chaos has erupted in Toronto:
Madness on Bremner and York. Intersection closed and fans climbing structures. #LeafsForever pic.twitter.com/xM749Cf4Q7

— Ahmar Khan (@AhmarSKhan) April 30, 2023
19 years in the making.

Leaf fans deserve to celebrate this one. #LeafsForever

— Lukas Weese (@Weesesports) April 30, 2023
What a night!!!!#LeafsForever pic.twitter.com/MZ1DRLxhn8

— Mike Ross ❎️ (@RossyOnTheMic) April 30, 2023
"WE WANT FLORIDA!" chants in Toronto right now 🤭 pic.twitter.com/zdVa9x7HKU

— Sportsnet (@Sportsnet) April 30, 2023
Let's hope they don't wreck too much stuff! For round two, the barn must be in top condition.