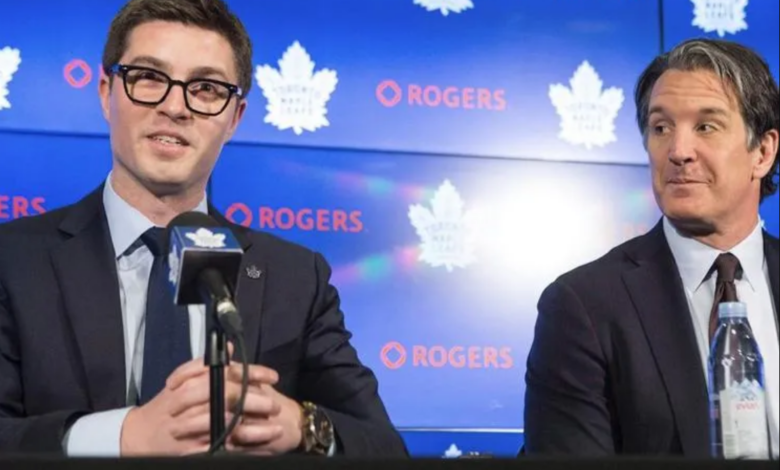 Some Toronto journalists naturally feel the need to pump up their tales for the most clicks in order to add to the wide range of Leafs post-mortem directions. Howard Berger is currently making the rounds for absurd and unfounded allegations that the Maple Leafs will fire Kyle Dubas and Brendan Shanahan this offseason.
The team's approach throughout the previous four seasons, specifically the philosophy of keeping the core players together despite recurrent postseason failure, can be attributed primarily to those two executives. Although it's possible that the front office could undergo some changes, Berger boldly declares that both executives will be fired in his article without providing any evidence for his statements.
From a source: "Don't be shocked if the #Leafs fire Brendan Shanahan and Kyle Dubas. Very soon." Latest blog… https://t.co/Cr4DyBy2PF pic.twitter.com/eNlwPjHYB1

— Howard Berger (@Berger_BYTES) May 13, 2023
Brendan Shanahan is still under contract for the upcoming season, but General Manager Kyle Dubas isn't, and the repeated postseason failure obviously raises questions of his job security, despite being one of the winningest front offices in Leafs history.
The situation is probably rather fluid in reality. Given the significant deals that Matthews and Nylander will be up for negotiation this offseason, no insiders are aware of the Leafs' current strategy. If the team decides a major trade is the best path forward, or retaining the core players is needed, continuity in the GM role would be ideal for a consequential off-season.