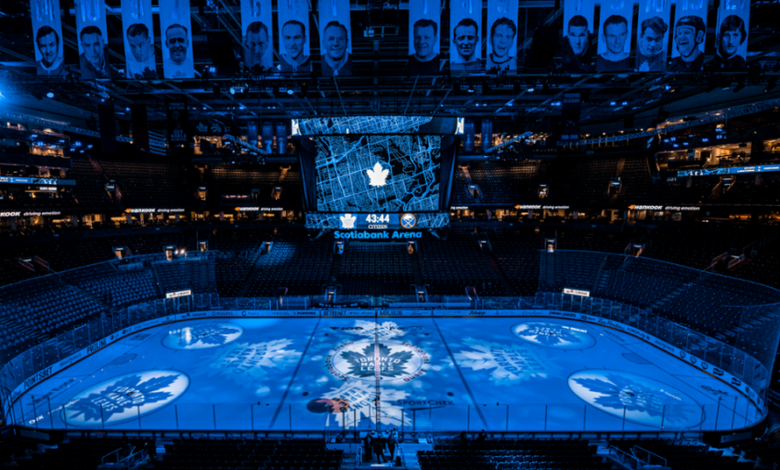 Over the weekend, the Leafs won back-to-back games, keeping them in the driver seat of a second-place finish in the Atlantic Division; currently three points ahead of Tampa Bay with a game in-hand. The Leafs would have home ice advantage if the playoffs began today. Although some argue that playing at home does not provide a distinct advantage in the playoffs, it can still play a role in shifting momentum.
The Leafs have had the best home record in the NHL for the past two seasons.
They have played 78 games at Scotiabank Arena, winning 56, losing 15, and another additional 7 overtime/shootout losses, for a total of 119 points resulting in a .763 winning point percentage.
Tampa Bay is second with 113 points and a record of 51-14-11.
As shown in the chart below, they have played two fewer home games than the Leafs since the start of last season:
Home record since last season. pic.twitter.com/Sc2Xph8uhQ

— Active Stick (@TheOakLeafs) March 18, 2023
Although home ice advantage does not influence officiating quality, it does provide a supportive crowd that can give the team energy and change momentum. We saw this happen in Game 7 last year when the Leafs were losing, but the crowd rallied behind them and helped them get back into the game. Unfortunately, a goal that was disallowed due to a rare pick play and the resulting penalty cost the Leafs the game.
However, the Leafs are better defensively this year, while Tampa has lost some key players.
If the Leafs keep home ice advantage in the first round of the playoffs, they may be able to end the series before ever needing to get to a Game 7.
It's worth noting that all five of the top home teams over the last two seasons have been from the Eastern Conference, with four of them finishing in the top four of the Atlantic Division.