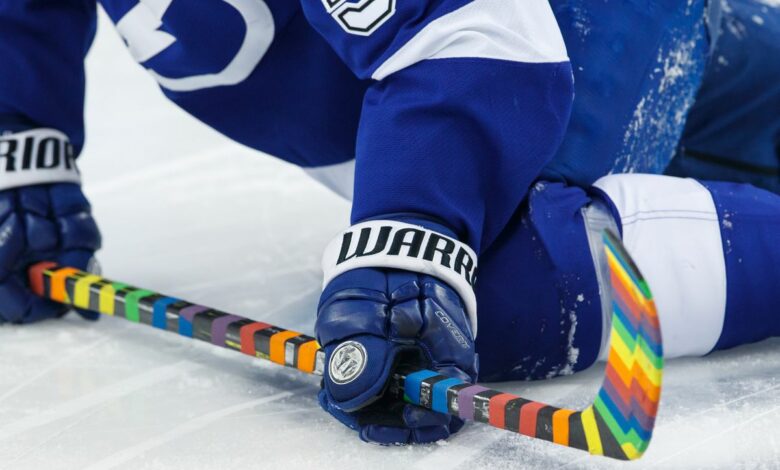 Multiple NHL teams have abandoned plans to wear 'Pride' warm-up jerseys; the Philadelphia Flyers were the first to do so when D Ivan Provorov opted out, followed quickly by both New York clubs and then the Minnesota Wild.
The decisions infuriated the affected demographic and others who believe they are a slap in the face to the concept of inclusivity and acceptance.
However, there is a deeper story at work. Some things are bigger than hockey, and some things are simply too important to ignore. In this case, the Russian government bears the brunt of the blame.
According to Michael Russo and a group of The Athletic writers, teams are abandoning 'Pride' plans in order to protect their high-profile Russian players from possible persecution. For those who are unaware, homosexuality and all LGBTQ+ 'propaganda' are illegal in Russia and punishable by imprisonment. Wearing 'Pride' themed clothing may land these players in hot water when they return home.
NHL teams have been scrapping plans to wear Pride jerseys and continue to struggle with what to do on Pride Nights in the wake of Russia's strengthened anti-gay propaganda laws.

Why the Wild became the latest team to do so…https://t.co/M5eP5dwNGP pic.twitter.com/zOuoc9A7ow

— The Athletic (@TheAthletic) March 10, 2023
Ben Noble, associate professor of Russian politics at University College London says: "These are legitimate fears. If you put on a Pride jersey, then there is uncertainty regarding how this would be interpreted by law enforcement in Russia — and that's a risk. The authorities have the power to enforce this and other legislation selectively. It's up to them to decide whom they go after."
While it is not an ideal situation, clubs putting their players' interests and safety first is completely understandable. At least for some. It may seem strange to those of us in the "free West," but not every country places the same value on civil liberties as we do.
Don't be surprised if more and more clubs cancel pre-planned Pride events.