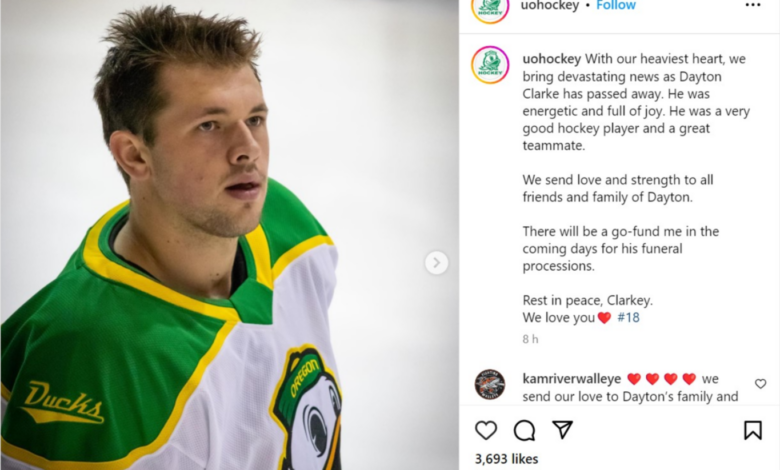 It was a tragic announcement in Oregon this morning, as forward Dayton Clarke passed away at only 21 years old.
The University of Oregon broke the heartbreaking news.
With our heaviest heart, we bring devastating news as Dayton Clarke has passed away. He was energetic and full of joy. He was a very good hockey player and a great teammate.

We send love and strength to all friends and family of Dayton.

There will be a go-fund me in the coming days for his funeral processions.

Rest in peace, Clarkey.
We love you❤️ #18
The Victoria, British Columbia native spent his junior hockey career all over Canada, appearing in the VIJHL, GMHL, NOJHL and SIJHL, before joining the University of Oregon in the ACHA for the 2022-23 season. In 15 games for the University of Oregon Ducks, Clarke had five points (three goals, two assists) and 13 penalty minutes.
In this difficult time, the Hooked On Hockey Staff sends their condolences to Clarke's family and friends.