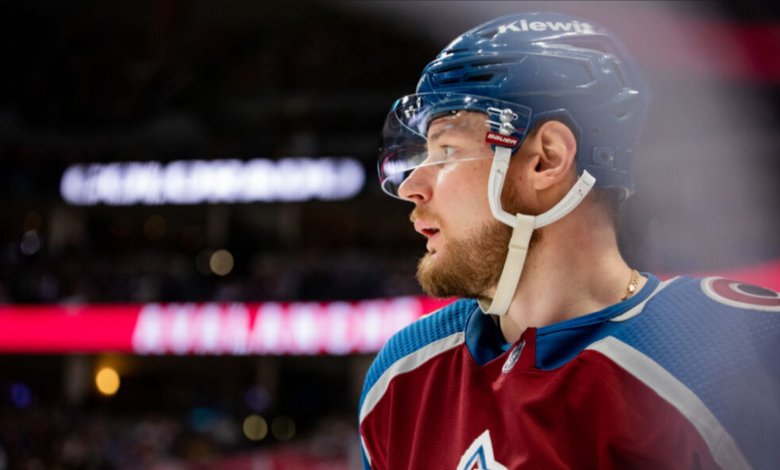 For their most recent two postseason games against the Seattle Kraken, the Colorado Avalanche were without forward Valeri Nichushkin due to, as they put it, "personal reasons" Prior to Game 3, Nichushkin was listed as a late scratch, and it was said that he left Seattle by going to the airport.
But new information about what happened in the incident—now being referred to as a "police incident" at the team hotel in Seattle—has now been confirmed.
According to Bennett Durando, for The Denver Post has tweeted:
"The @denverpost can report Valeri Nichushkin was involved in a police incident at #Avs team hotel in Seattle, resulting in a woman who was found intoxicated in his room being transported to hospital for medical treatment. Nichushkin left Seattle that day.

There is no criminal investigation stemming from the incident, authorities told the @denverpost. Nichushkin has been away from the team since, with no timeline to return.

The team has not commented on Nichushkin's whereabouts, who made the decision for him to leave Seattle that day or whether his absence is being considered disciplinary. Nichushkin is on the first season of an eight-year contract."
The woman was discovered in Nichuskin's room when team members went to check on him, they claimed. According to the incident report, the woman, who has not been named, said to them that "she should never have come to the United States and that some guy stole her passport and that he was a bad person"
This season, Nichushkin played in 53 games with the Avalanche, who were the defending Stanley Cup champions, tallying 17 goals and 30 assists. He contributed significantly to Colorado's championship run in the previous campaign, scoring nine goals in 20 playoff games to lead the Avalanche to their first Stanley Cup since 2001.