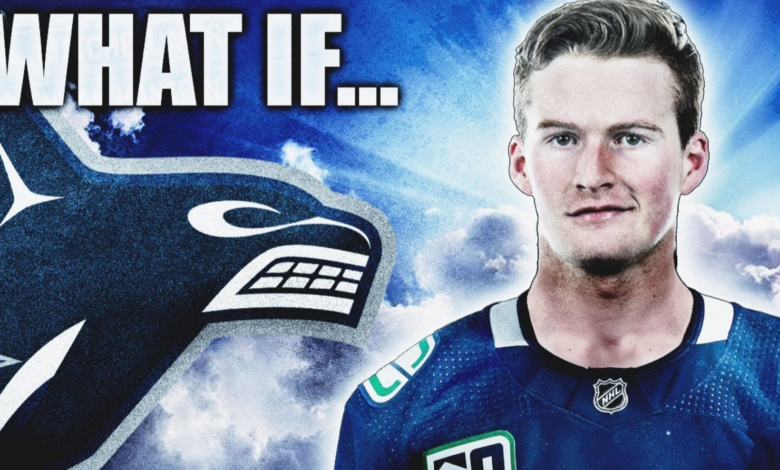 Formerly a coveted prospect in the QMJHL, Alexis Lafreniere has struggled to adjust to life in the NHL. Lafreniere has struggled to establish himself as a reliable scorer while being a member of the well-rounded New York Rangers team.
Given the abundance of quality on the Rangers' wings, he hasn't had many chances to impress. So perhaps a change of scenery will give him the boost he needs.
Reliable insider and journalist Rick Dhaliwal has revealed that the Vancouver Canucks are very interested in Lafreniere. The Canucks are thinking about making room for him as they plan to rearrange their lineup this summer.
With several older players, including Myers, Garland, Boeser, and Miller, slated to leave the team, a potential trade scenario for "Laf" at the NHL Draft may be in the offing.
Rick Dhaliwal quoted:
"Lafrenière, they really like him. They're going to try and create cap space. Myers, Garland, if there's something there for Boeser, Miller. You're gonna hear these names at the NHL Draft again."
Due to their close proximity to the salary cap restriction, the Canucks will have to let go of a number of players in order to carry out their restructuring plans.
The final package for Lafreniere will mostly rely on the Rangers' tastes, but it may include one or more of the seasoned players mentioned above, a first-round choice, or perhaps the young Aatu Raty.
It's possible that guys like Garland and Boeser may thrive in New York, giving the Rangers the push they need to make a real run at the playoffs. The Rangers might take on Tyler Myers' sizable deal as a cost-cutting measure.