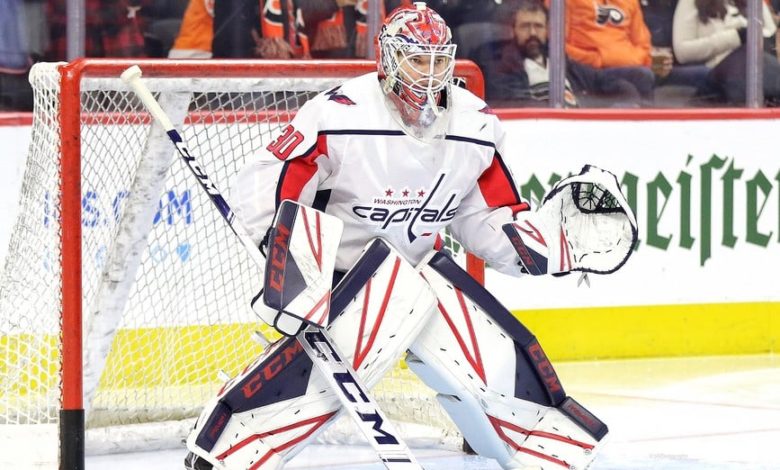 The Washington Capitals re-signed goaltender Ilya Samsonov to a one-year, $2 million contract on Monday.
Samsonov was a restricted free agent after posting a 13-4-1 mark last season with two shutouts. He struggled in the postseason — much like most of the Capitals did — dropping all of his three playoff starts in Washington's first-round loss to the Boston Bruins.
This season, he will again compete for playing time in Washington with Vitek Vanecek, 25, who was taken in the expansion draft by the Seattle Kraken, only to be reacquired by Washington.
Selected by Washington at No. 22 overall in 2015, Samsonov's season was paused twice this year due to COVID-19 protocols. He is 29-10-3 with a 2.61 goals-against average for his career, finishing second in wins among rookies in 2019-20 with 16.
When Samsonov was on the ice he did not play at the level that was expected (the illness almost certainly played a role in that).
Samsonov has played 45 regular season games in the NHL with a .908 save percentage.
He is still only 24 years old and has the talent and potential to still emerge as the Capitals' goalie of both the present and the future. They just need to see it now.
He will be a restricted free agent when this contract ends after this season.