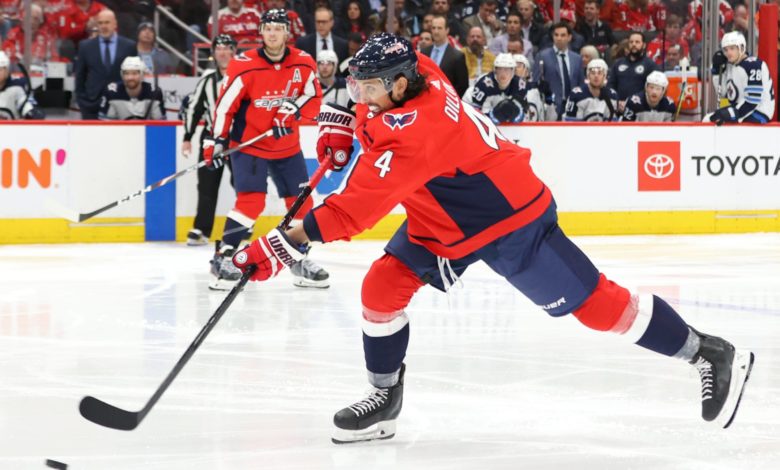 https://twitter.com/DarrenDreger/status/1419833677186576385
Dillon, 30, had three seasons left under contract at a $3.9 million cap hit per season, but will now go to a Jets team that needs defensive help in a big way.
He played in all 56 games for the Capitals last season and tallied two goals with 17 assists. The left-handed shot made a nice pairing with Trevor van Riemsdyk down the stretch, but with the team up against a flat salary cap of $81.5 million and loaded with defensemen, someone had to go.
With such a cost against the cap, the team needed to make at least one move to clear cap space and Dillon was the one to go. He wasn't known for his offensive ability as a player in Washington, but played very well defensively and was one of, if not the team's best true defensive defenseman.