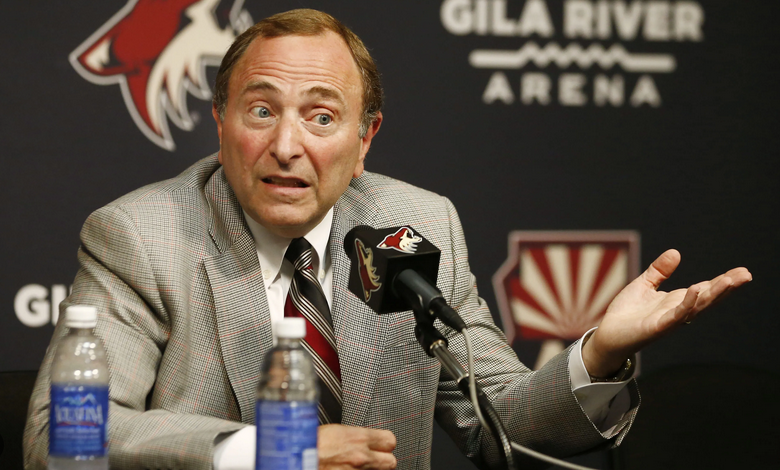 The Arizona Coyotes are a train wreck. They're an NHL team in a 5000-seat college hockey arena, and there's no sign of a real permanent future home in Arizona.
Despite this, Gary Bettman will not abandon his project. He supports the Coyotes and has the power to keep them in Tempe.
Gary Bettman appeared before the Tempe City Council this morning to explain why the Coyotes should remain in Arizona.
"I have a little bit of experience with the Coyotes it's been an interesting ride I don't think anybody can doubt our support.

It will shine a light on Tempe. We will bring league events here, whether it's an All-Star Game or a Draft. That's our commitment to you if this project goes forward."
He also confirmed the 30-year no-relocation clause if the $1.7 billion project is approved by the council.
Gary Bettman just confirmed the 30-year non-relocation agreement first reported over the summer. pic.twitter.com/SNl4ESR83A

— Chierstin Susel (@ChierstinSusel) November 30, 2022
The city council decided to put it to a public vote, and Gary Bettman made the following plea to fans:
We need YOU to put Tempe 1st and help us turn this Landfill into a Landmark. Register to vote here https://t.co/v8EQiHh9Tn pic.twitter.com/mMzOq8UYBj

— TempeWins (@Tempe_Wins) February 20, 2023
Hopefully, this will force the NHL to find a new home for the Coyotes, but given how far they'll go to keep them in Arizona, it's unlikely.