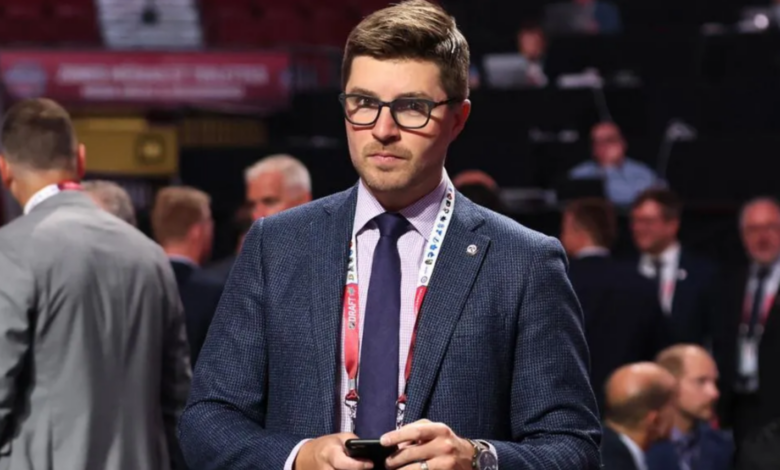 Leafs land imploded Friday as Kyle Dubas stepped away from the team. It was Brendan Shanahan's press conference that had the real effect, however.
Kyle Dubas expressed last week that it was Leafs or Nothing for him in the NHL.
This was before Brendan Shanahan made a mockery of him during Friday's press conference, however.
Many people think he might be back on the market and seeking for a new team because his exit from the Leafs was a little less amicable than was anticipated.
"I wonder if Kyle Dubas looks to get back in quickly after that Shanahan presser, I wonder if Pittsburgh is still interested." 🤔
According to reports, Pittsburgh was considering hiring the 37-year-old. He might be the one to take Crosby, Malkin, and Letang on one final journey after what he accomplished with the Maple Leafs.
The only question is, will he be able to leave Toronto behind?
I wonder if Kyle Dubas looks to get back in quickly after that Shanahan presser, I wonder if Pittsburgh is still interested. 🤔

— NHL Watcher (@NHL_Watcher) May 19, 2023