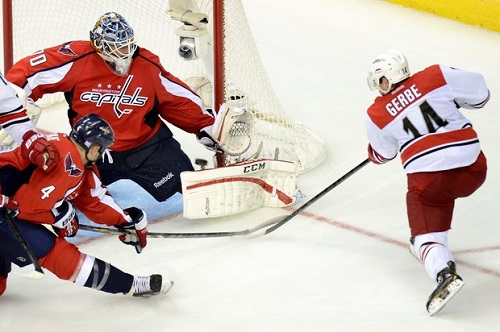 Coming as a free agent from the Buffalo Sabres, Nathan Gerbe has quickly made a great impact as a player for the Carolina Hurricanes.
The shortest player in the NHL, at only 5 feet, 5 inches tall, was not given much opportunity with the Buffalo Sabres. Last year he completed his fifth season with the Sabres, averaging about 12:30 of ice time per game. Gerbe finished the season off with only 10 points- 5 goals, and 5 assists.
This season, Gerbe has already managed to score 3 goals in 4 games. He is one of the leaders in points, 2nd behind Jeff Skinner.
In Thursday night's game, Gerbe scored the winning goal at 6:59 of the third period to break a 2-2 tie with the Washington Capitals. Without Gerbe, who knows what would've happened!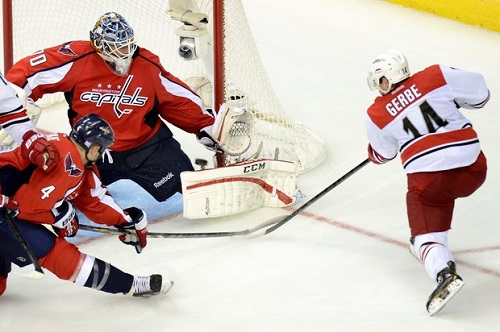 Gerbe signed a one-year, two-way contract with the Carolina Hurricanes on July 26th of this year. He has been known to be a great player both on and off the ice, and with the looks of how he's been playing, he could easily become the new star of the Carolina Hurricanes.