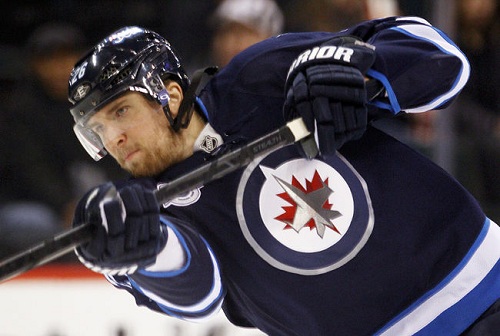 The Jets' inaugural season (version 2.0) may be over, but don't expect the euphoria that surrounded the 2011-12 season to disappear anytime soon. The honeymoon stage isn't over, Winnipeg still has one of the best fanbases in the NHL, and the players love playing in front of their rabid fans. Unfortunately for the Jets, teams don't make the playoffs based on how dedicated their fans are. The Jets have the potential to sneak into the playoffs as a lower seed, but the expectations for them are not too high.
Winnipeg's forward corps are always improving, and I am excited to see how they perform. The 1st line of Bryan Little, Andrew Ladd, and Blake Wheeler hopes to retain their chemistry from last season. In particular, Blake Wheeler showed his ability to put together his size, speed, and shot at times last season, and his consistency is the only thing holding him back from becoming a true scoring threat in the league. The addition of Olli Jokinen will give Evander Kane a veteran center to play with on the 2nd line, and if Mark Scheifele makes the team and sticks around, he may get a chance on the 2nd unit. However the spot is still open for any of Wellwood, Miettinen, Burmistrov, or newly acquired Ponikorovsky to step in. Speaking of Ponikorovsky, he will probably get a look on the 3rd line with former Toronto Maple Leafs teammate Nikolai Antropov, as Claude Noel will hope to see some renewed chemistry between the two. Jim Slater is expected to anchor the 4th line, but the Jets have some figuring out to do with the rest of their bottom 6, with role players Chris Thorburn, Patrice Cormier, Spencer Machacek, and Carl Klingberg all hoping to be in the lineup come January 19th.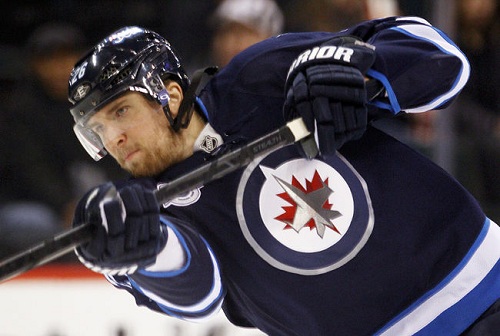 If Winnipeg wants to make some noise this season, GM Kevin Cheveldayoff will need to make some moves to improve the D. Heading into the shortened season, the Jets will need Zach Bogosian ASAP. He is still only 22 years old with plenty of room to improve, and the Jets are waiting on that large breakout season from their former 3rd overall pick. An in-shape Dustin Byfuglien and Tobias Enstrom provide plenty of offense from the backend and make a formidable #1 pairing. Mark Stuart and Ron Hainsey are solid depth defenseman that will have to play quality top-4 minutes. With Bogosian out, Grant Clitsome and Paul Postma are projected to round out Winnipeg's D.
In goal, the Jets are set with the forever improving Ondrej Pavelec, and a solid backup in Al Montoya. Not much more to say here.
In the end, barring any major trades during the season, the Jets will be hard pressed to make the playoffs, and will enter as a low seed if they do. However, there is no need to stress. All of Winnipeg's core players are in their prime. The Jets also have a bright future, with Evander Kane (21y/o), Mark Scheifele (19 y/o), freshly drafted Jacob Trouba (18 y/o) and Zach Bogosian (22 y/o). In addition, goaltender Ondrej Pavelec is only 25 years old, and with goalies generally reaching their prime in their late 20's – early 30's, Pavelec and the Jets have plenty of time to succeed.
Record Prediction: 23-19-6 (10th in Eastern Conference)
Love Reading About Hockey?

Subscribe to keep up-to-date with the latest and most interesting hockey news!
| | |
| --- | --- |
| | We hate spam just as much as you |