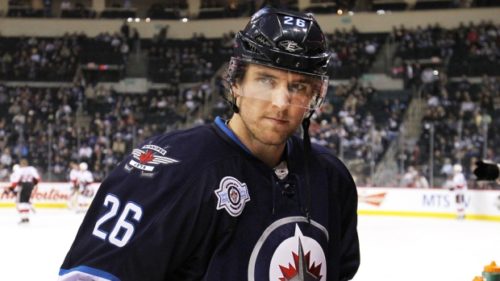 Paul Maurice, Winnipeg Jets head coach, announced on Aug. 31 that Blake Wheeler will assume the position of Captain after the departure of Andrew Ladd.
"For me, the most important thing is to lead by example – to show every day and do what I've done up until this point to prepare myself on a daily, nightly basis to be the type of player I want to be. I still have room to grow on the ice, I still have room to grow as a leader and that's why I'm so lucky to have not just the names in the leadership group, but everyone in that locker room to help me in this process," Wheeler said in the press conference Wednesday.
Wheeler is in his 11th year in the NHL, and has made quite an impact with the Jets organization in the last few years. Wheeler had a career-high season in points in 2015-2016 with 26 goals and 78 points overall.
Of all the players in the Jets organization, Wheeler was an easy pick for the Jets' new captain.
"There's a distinction that comes with wearing the 'C' on your jersey. Everyone looks at you a differently; they look at you as the model for what things are supposed to look like, how you're supposed to act, how you're supposed to prepare and how you're supposed to play on a nightly basis. That doesn't necessarily mean that you're going to have your 'A' game 82 nights a year, that's probably unrealistic, but they're going to look at you when you don't have your 'A' game and see how you respond to that."
Dustin Byfuglien and Mark Scheifele will serve as the alternate captains this season.
The Jets begin their season Sept. 27, with a preseason home opener against the Calgary Flames.
Look out for some familiar Jets faces during the World Cup of Hockey. The Jets will have representatives on Team North America, Team USA, Team Czech Republic and Team Finland.