Featured
Winnipeg Jets
Winnipeg Jets Face Relocation Threat After Season Ticket Holders Decline By Several Thousands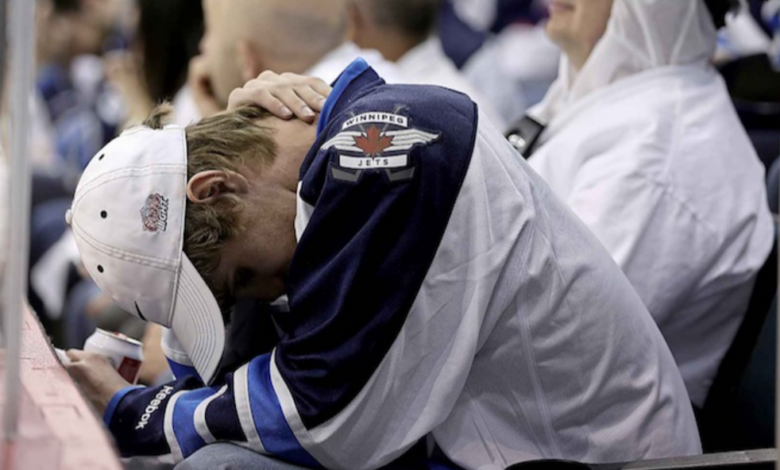 When the Winnipeg Jets were battling for their playoff life earlier this week, the team's marketing division was managing its own conflict with a dwindling fan base.
A strangely timed video from the Jets effectively encouraged viewers to purchase season ticket packages.
Look it over:
That's strange, isn't it?
What gives, then?
As Jets chairman Mark Chipman doesn't mince words, he stated this week that the team lost over 3,000 season ticket holders during the COVID-19 halt and has not yet gained them back. At yesterday's Winnipeg Chamber of Commerce Luncheon, Chipman gathered local business leaders to express his concerns.
"That challenge has become far more daunting now that the effect of the pandemic is fully understood," the Jets chairman, quoted in the Winnipeg Free Press, said. "After 10 years of consecutive sellouts, we now find ourselves in a very different world.

"You're now figuring out why we are here today."
Chipman noted that only 15% of Jets season ticket holders are from businesses, which is a much lower percentage than for the other Canadian clubs.
Additionally, he asserted that just one Canadian city has lower ticket pricing.
"As we enter another post-season … we thought this was an opportune time to humbly remind the community that we need your support," he said.
Reading between the lines in the team's promotional video and the lunch meeting with Chipman is not difficult. More tickets must be sold for this squad to be financially viable. Although the Jets have enjoyed great success in their more than ten years back in Winnipeg, it was always obvious that this team could only be successful if its arena could be filled. It's the first time we've heard that they are experiencing financial difficulties.
Sincerely, I hope Jets supporters comply with their team's request, but I also don't blame them if they want to abstain. The Jets are a terrific, exciting team, but NHL tickets are a luxury these days, and with prices rising everywhere, it's not shameful to put some money aside for a rainy day.