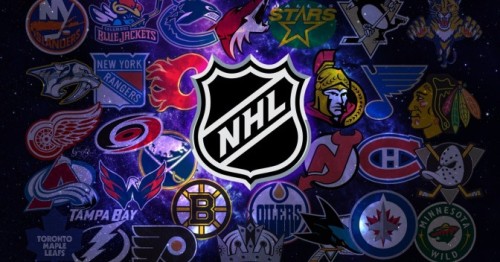 Ladies and Gentlemen. The day has arrived. Our favorite teams will outbid each other for services of players that were in other teams, or to retain the services of players. Fan favorites may put on a new jersey; franchise players may sign somewhere else, shaking teams to the very core. As a brief reminder, here's a reminder of notable players whose services are available:
Anaheim Ducks
Jonas HillerStephane RobidasSaku KoivuDaniel Winnik

Kyle Cumiskey

Zach Stortini

Nolan Yonkman

David Steckel

Arizona Coyotes
Radim VrbataDerek MorrisDavid MossPaul Bissonnette

Thomas Greiss

Tim Kennedy

Gilbert Brule

Jeff Halpern

John Mitchell

Boston Bruins
Andrej MeszarosJarome IginlaShawn ThorntonCorey Potter
Buffalo Sabres
Christian EhrhoffVille LeinoHenrik TallinderRotislav Klesla

Zenon Konopka

Matt D'Agostini

Carolina Hurricanes
Joni PitkanenMike KomisarekRadek DvorakManny Malholtra

Brett Sutter

Justin Peters

Calgary Flames
Mike CammalleriShane O'BrienChris ButlerTJ Galiardi

Joey MacDonald

Chicago Blackhawks
Pierre-Marc BouchardSheldon BrookbankMichal HandszusJason Labarbera

Peter Regin

Columbus Blue Jackets
Nick SchultzBlake ComeauDerek MacKenzieJack Skille
Colorado Avalanche
Cory SarichMatt HunwickJS GiguereAndre Beoit
Dallas Stars
Ray WhitneyTim ThomasVernon FiddlerAaron Rome
Detroit Red Wings
Kyle QuinceyDaniel AlfredssonDavid LegwandMikael Samuelsson

Todd Bertuzzi

Jordin Tootoo

Dan Cleary

Edmonton Oilers
Denis GrebeshkovRyan JonesMark FraserBen Eager

Anton Belov

Steve MacIntyre

Florida Panthers
Ed JovanovskiScott ClemmensenTom GilbertScott Gomez

Ryan Whitney

Los Angeles Kings
Willie MitchellColin Fraser
Minnesota Wild
Dany HeatleyMatt MoulsonIlya BryzgalovMike Rupp

Clayton Stoner

Montreal Canadiens
Tomas VanekBryan GiontaDevan DubnykFrancis Bouillon

Douglas Murray

Mike Weaver

George Parros

Nashville Predators
Patrick EavesJoe PiskulaBryan Rodney
New Jersey Devils
Martin BrodeurAnton VolchenkovStephen Gionta
New York Islanders
Evgeni NabokovAnders NilssonChris BrutonRadek Martinek
New York Rangers
Brian BoyleAnton StralmanBenoit PouliotRaphael Diaz

Darroll Powe

Arron Asham

Dominic Moore

Daniel Carcillo

Stu Bickel

Ottawa Senators
Milan MichalekAles HemskyJoe CorvoMatt Kassian

Jason Spezza (Requested Trade)

Philadelphia Flyers
Steve DownieRay EmeryBruno GervaisHal Gill

Yann Danis

Pittsburgh Penguins
Brooks OrpikLee StempniakMatt NiskanenJussi Jokinen

Marcel Goc

Taylor Pyatt

Tanner Glass

Deryk Engelland

Joe Vitale

Chris Conner

Chuck Kobasew

San Jose Sharks
Dan BoyleScott Hannan
St. Louis Blues
Ryan MillerDerek RoySteve OttBrenden Morrow

Carlo Colaiacovo

Tampa Bay Lightning
Sami SaloRyan MaloneMike Kostka
Toronto Maple Leafs
Dave BollandNikolai KuleminJay McClementPaul Ranger

Mason Raymond

James Reimer (Requested Trade)

Vancouver Canucks
David BoothAndrew AlbertsBenn Ferriero
Washington Capitals
Mikhail GrabovskiDustin Penner
Winnipeg Jets
Olli JokinenDevin SetoguchiAl MontoyaAndrew Gordon
Feel free to speculate away where who will go. Note that this is only an unrestricted free agent list, and not a restricted free agent list. Have fun with the free agency madness today!
EDIT : Jason Spezza has been traded to the Dallas Stars