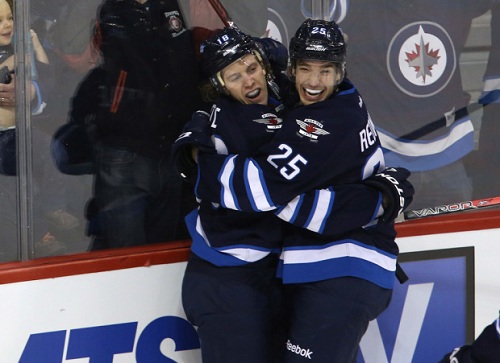 Zach Redmond was back on the ice with the Winnipeg Jets on Friday, less than two months after suffering a life-threatening injury when he was cut by a skate in practice.
"It was a scary injury but they stitched the artery right away and that's not even a concern anymore," he told the Winnipeg Free Press. "It's as good as it's ever going to be. Now it's just a matter of getting stronger."
He also showed off a nasty scar from the surgery.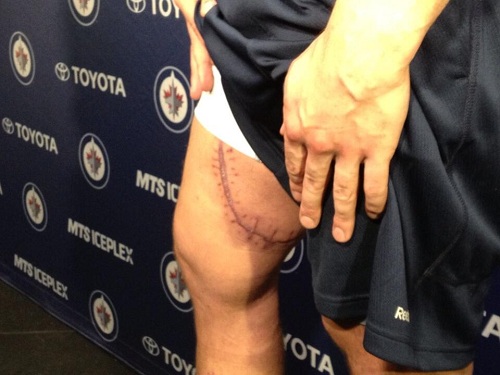 Redmond was rushed to hospital on Feb. 21 in the Raleigh area to repair a laceration to his right femoral artery and vein in his mid-thigh region.
"It's nothing short of a miracle considering what's he's been through," said team doctor Peter MacDonald, according to the Free Press. "We're all aware of what happened. Considering the magnitude of the injury and the insult, not only to the leg but the whole body, it's quite miraculous."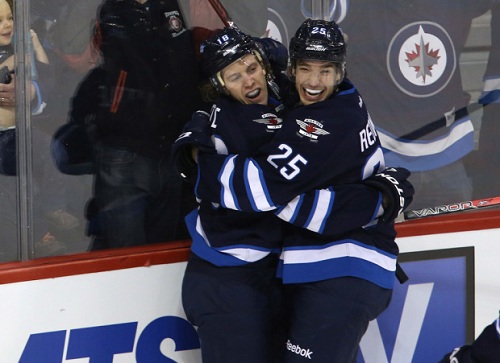 The 24-year-old NHL rookie was accidentally cut by a teammate's skate during a practice drill in front of the net. The team's training staff rushed to his aid as blood pooled on the ice.