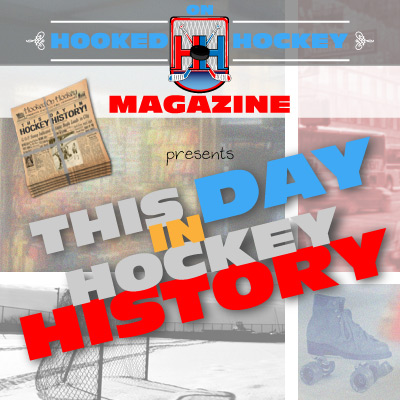 Today in hockey history, three teams record their first wins, a player begins a record-setting season, a game is played in an area for the first time, Gretzky sets a couple of firsts, a high-scoring game takes place, and a ridiculous streak begins.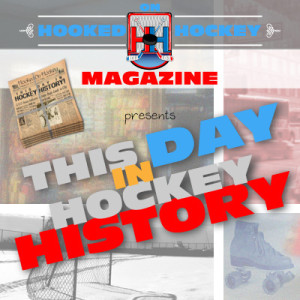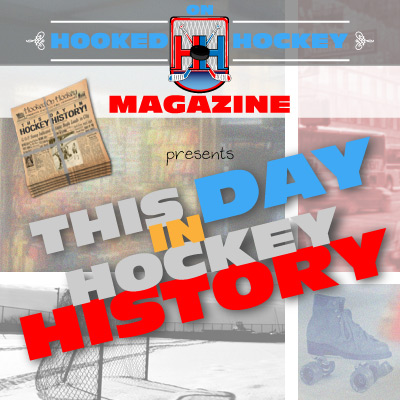 October 14, 1967 – The Los Angeles Kings, one of six expansion teams, played their first NHL game, a 4-2 win over the Philadelphia Flyers, who were also a new expansion team. Brian Kilrea scored the first goal in Kings history, and also scored again and added an assist. It was the Flyers second game in team history and they were still looking for their first point.
October 14, 1967 – The St. Louis Blues recorded the first victory in team history, a 4-2 win over the Penguins (also an expansion team).
October 14, 1970 – Boston's Phil Esposito recorded a hat trick in an 8-5 Bruins win over the Kings. It was his first of seven hat tricks that season, the beginning of a 76-goal season, a record at the time. He scored again that night to make sure it counted.
October 14, 1972 – The first NHL game was played in Atlanta, and it was actually the first NHL game played in the Southern United States, excluding California (which I guess is considered the Southwest). The Atlanta Flames tied the Buffalo Sabres 1-1.
October 14, 1978 – Wayne Gretzky made his pro hockey debut at the ridiculously young age of 17, playing for the Indianapolis Racers of the WHA in their 6-3 loss to the Winnipeg Jets. Exactly one year later, he scored his first NHL goal while playing for the Edmonton Oilers, a new NHL team that had transferred from the WHA (they tied the Canucks 4-4).
October 14, 1979 – The Flyers beat the Leafs 4-3 to being a – wait for it – a 35-game undefeated streak. Yes, the Flyers went 35 games without losing (25-0-10) before the streak ended nearly three months later on January 7. Usually teams have to go through an offseason to go that long without losing.
October 14, 1988 – The Red Wings scored eight goals…and tied. The Wings and Blues battled to an 8-8 tie, the first time in Detroit's history (63 years and 4,052 games) that scored happened. Could you imagine scoring eight goals and not coming away with a win?
October 14, 1999 – The Atlanta Thrashers won the first game in franchise history, a 2-0 shutout over the Islanders. The Thrashers became the second modern NHL team to shutout their opponent for their first win.
Source: Hockey Hall of Fame