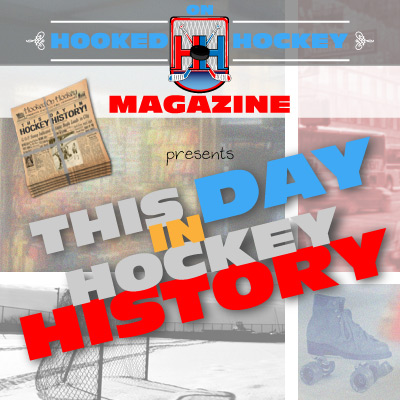 Happy New Year's Eve, last day before we get a whole new year of hockey! Today in hockey history, an incredible and unique feat is completed by one of the greats, a coach sets a record of sorts, and a goalie finishes the year by tying a stellar record.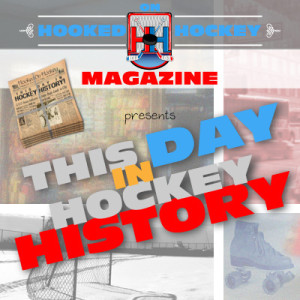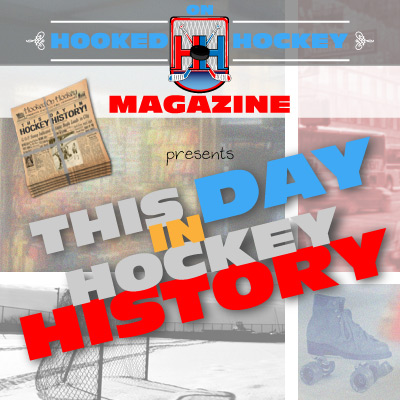 December 31, 1988 – Mario Lemieux famously scored five goals, each in a different way: one even strength, one on the power play, one shorthanded, one on a penalty shot, and one into the empty net. Scoring those first three is basically hockey's version of a cycle (baseball), but Mario went beyond that and made his own thing. Oh, he had three assists too in the Penguins 8-6 win over the Devils, meaning he accounted for all eight Pittsburgh goals.
December 31, 1990 – Rookie goalie Ed Belfour stopped 22 shots for his second career shutout in the Blackhawks 4-0 win in Detroit. It was actually Chicago's first road shutout in more than six years. What happened?
December 31, 1992 – Al Arbour's Islanders lost 5-1 to the Blues to make him the losing-est coach in NHL history. It was his 522nd loss, moving him one past Dick Irvin. But that's not really as bad as it sounds; the loss still enabled him to have a winning career record of 721-522-233. You just get that kind of record when you coach for 22 seasons. Arbour coached from 1970-94, including a 19-season stint with Islanders that included all four of their Stanley Cups (1980-84). He finished his career with a 782-577-248 record, the second most NHL wins in history behind Scotty Bowman (1,244), who actually had just four fewer losses than Arbour. So you know what, wear that "record" with pride, Al, you're still one of the best ever. Unrelated fun fact: there have been just 353 coaches in NHL history, and that includes those that have coached only one game!
December 31, 1997 – Dominik Hasek stopped 36 shots for his 27th career shutout, a Sabres 3-0 win over the Senators. And it was his sixth shutout in the month of December! He was the first goalie since George Hainsworth in 1928-29 to record six shutouts in a single month, a mark that barely counts because the league was so much different back then. You might say that Dominik…dominated that month.
And so, we arrive at a depressing impasse: December 31 is the last day of the year, thus making this article the final issue of the "This Day in Hockey History" segment, bringing it to a close. Sad face. I know how disappointed you are that you won't be able to read any more articles corresponding with the current day of year.
…What's that? The year starts over tomorrow? And there are 365 articles, one for each day of the year, conveniently posted on our website here? Wow, lucky you! Thanks for reading! Have a nice night and be safe, drive sober and use a designated driver if applicable.
Source: Hockey Hall of Fame