Featured
10 Notable NHL Defensemen Of All-Time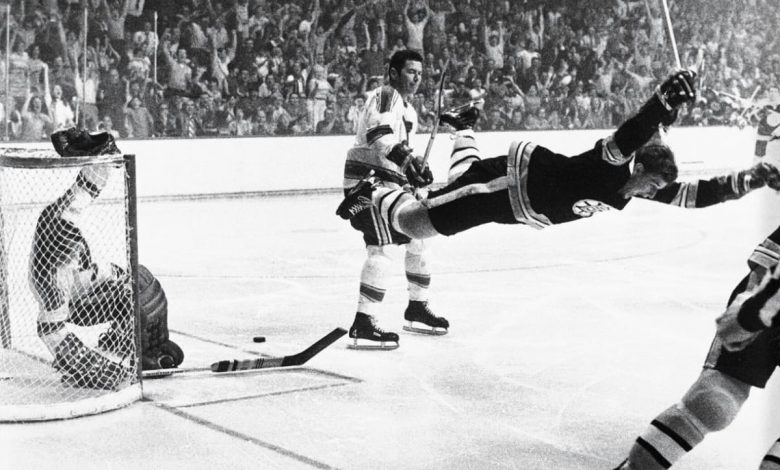 The battle for the Stanley Cup is edging closer every day as the players begin getting ready for a season that is going to be full of thrilling action and excitement after the unpredictability of last season.
Everyone was ready to put their money on Tampa Bay winning three times in a row until the Colorado Avalanche put up a good fight and stopped them in their tracks last season. That's the beauty of the league, its unpredictability makes it even more fun to place your bets against the NHL odds depending on who you think could take it.
While scouting out which players you think will play well for each role, it's always a good idea to remind ourselves of some of the greats of the game and how they play compared to players today with some of the most notable NHL players being defenseman. Therefore we have taken a look into the 10 most influential and notable defensemen considered all time greats of hockey.
10) Sergei Zubov
One of the top 10 defenders of his time who only recently was inducted into the Hockey Hall of Fame, Sergei Zubov stacked up against all other defenders in the league with a point per game mark of 0.72 and While he traditionally excelled at more offensive maneuvers, he eventually matured into a fierce two-way player.
9) Al MacInnis
Consistently proving himself as one of the league's most prolific blue liners when he played, MacInnis is one of only a handful of defensemen who can say they have a 100 point season in their locker. He had one of the most devastating slap shots seen in the game and was incredible at holding the line for the Calgary Flames and the St Louis Blues.
8) Larry Murphy
Murphy has 4 Stanley Cups to show on his resume, and they are well deserved with Murphy providing the backbone of the team during his time at Pittsburgh and Detroit. He was also known for being extremely savvy with the puck, founding the "Murphy Dump" where he would lift the puck high into the air so it landed on the far end of the ice.
7) Brad Park
While he was constantly overshadowed by the likes of Bobby Orr and Denis Potvin as he moved from club to club, Park actually had incredible talent being a top five finisher in the MVP voting on three different occasions. His offensive game was just as solid as his defence and the way he commanded the blue line has rarely been seen since, he was certainly the second best defender of his time.
6) Chris Chelios
Winning three Norris Trophies and leading three different teams to the Stanley Cup Finals, Chelios is known for his extremely intimidating consistency having played until he was 47. Playing from 1984 all the way to 2010 and with consistent defending and point stats to boot, Chelios was one of the fiercest defensemen who just never seemed to give up.
5) Paul Coffey
Starting as a first round draft choice for the Edmonton Oilers, Coffey quickly burst onto the scene becoming the fastest defenseman to reach 1,000 accumulated points in 1990 and also the highest scoring defensemen of all time in 1992. While excellent defensively, at times Coffey was even regarded as a fourth forward for just how quickly he could jump into a rush, which is no surprise considering he is still the 13th leading scorer in NHL history.
4) Larry Robinson
It's hard not to put Robinson this high up the list. At 6'4 and weighing 225 pounds, he was able to win six Stanley Cups, two Norris Trophies and a Conn Smythe Trophy and never once missed a playoff. He even retired with a career plus/minus rating of +730, the NHL record to this day.
3) Ray Bourque
As the all time leader among defensemen in terms of points and goals, as well as the NHL's all time leader in shots on goal, five time Norris Trophy winner Ray Bourque with his knowledge of the game and handling with the stick has made him one of the reliable defenders on a team and a terror to face one on one.
2) Nicklas Lidstorm
With a career total of 1,142 points in 1,564 games, Lidstorm was seemingly incapable of making a poor play, and this shows since he is a member of the Triple Gold Club and was a huge reason for Sweden's Olympic Hockey victory in 2006. What makes Lidstrom stand out most is that he was facing much more offensive competition in his time, making him even more impressive for how he controlled the backline seemingly singlehandedly in most of his games.
1) Bobby Orr
Bobby Orr not only played hockey, he changed the way it was played forever. Alongside winning eight Norris Trophies, two Conn Smythe Trophies, three Hart Trophies and the Calder Trophy, he is the only defenseman to ever win the league scoring title. Topping the 100 point mark on six different occasions, no defensemen has even come close since to reaching Orr's incredible feats, and is why he is so highly regarded.
Summary
These legendary defensemen made hockey the way it is today in terms of tactics and how it is best to be played, and their influences can be seen in all kinds of modern promising defenseman who have studied the game.