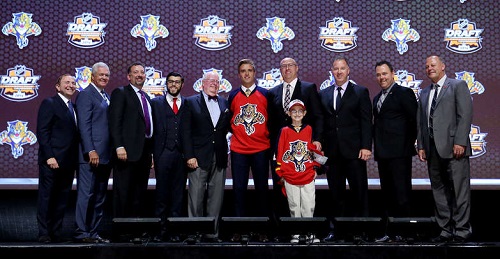 Ahh, draft day. The most wonderful time of the year. Save for the World Cup. That's right. I said it. FOOTBALL IS KING.
Anyhow, I'll keep this introduction concise and compact; juggling writing an article about the *hopefully* brighter future of your hometown hockey club with a massive round of 16 tie between Chile and Brazil is no small feat. While you wait for a riot to erupt in Belo Horizonte of a magnitude even Vancouverites fail to comprehend, enjoy this draft day recap-a flight attendant will be with you shortly with snacks and beverages.
Aaron Ekblad, Defense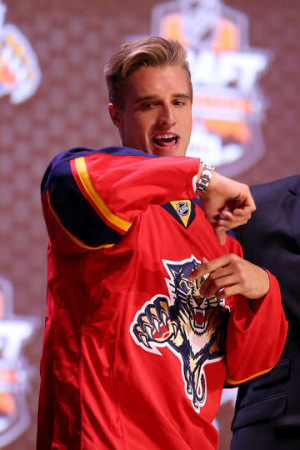 1st Round/1st overall
Barrie Colts/OHL
6'3″/213 lbs.
58 GP: 23G-30A-53P
Manchild. Defensive menace. Two-way threat. Breaking Bad connoisseur. GOOD-ASS KID.
Jayce Hawryluk, Center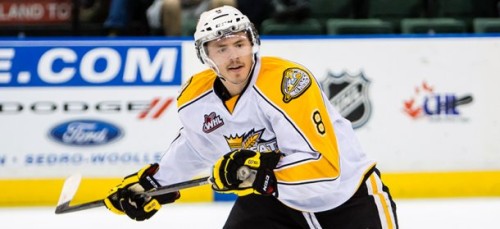 2nd Round/32nd overall
Brandon Wheat Kings/WHL
5'10″/190 lbs.
59 GP: 24G-40A-64P
Following a health scare in the aftermath of a postseason tilt, this stout pivot came back with a vengeance, logging in the NHL equivalent of a massive combine performance and cementing his 37th overall ranking among Central Scouting's hierarchy of North American skaters. Described as an "agitator", Hawryluk combines offensive skill with a sense of fearlessness that belies his stature; if he can find his groove at the NHL level, Sunny South Florida may very well have it's own "Little Ball Of Hate" in due time. When he reigns his passion in, focusing and directing it properly, he becomes a presence that demands notice. However, when unchecked, his intensity has shown to get the best of him; his desire to skate at 110% every shift has yielded a suspension or two at the junior level, particularly from reckless checking. Adding depth to an already cavernous pool of center prospects, Dale Tallon appears to have made a solid choice, bringing a team player-in the purest sense of the term-into the fold.
Juho Lammikko, Right Wing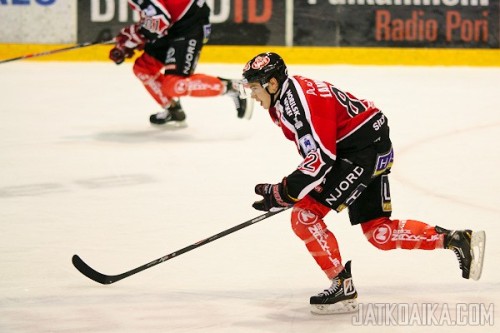 3rd Round/65th overall
Assat Jr./SM-Liiga U-20
6'2″/190 lbs.
37 GP: 17G-25A-42P
This is a case where the internet and the NHL's website clash somewhat; after acquiring the New York Islanders' selection in exchange for a 2015 third-rounder, the Cats opted to select the Finnish Lammikko, a rangy right winger who draws favorable comparisons to fellow Finn Joel Armia. Most websites have the Assat product listed with favorable intangibles; his height, depending on source, fluctuates between 6'1″-6'2″, with his weight on a much wider scale of 170-200 lbs. The NHL, though, seems to have taken his measurables from WHEN HE PLAYED MIDGET, because SOMEHOW, SOMEBODY listed the kid as five-foot-seven, ONE-HUNDRED AND THIRTY THREE F*****G POUNDS. In hockey terms, that roughly equates to the weight of my miniature schnauzer. Discrepancies aside, pundits recognize his playmaking ability as a chief asset, complementing solid skating and a two-way reliability. If he trends in the way his statline suggests, he'll put up a lone assist in his first taste of professional North American hockey, before absolutely exploding offensively and mauling the competition at a clip faster than a point per game. OH YEAH, EXTRAPOLATION, YEAH.
Joe Wegwerth, Right Wing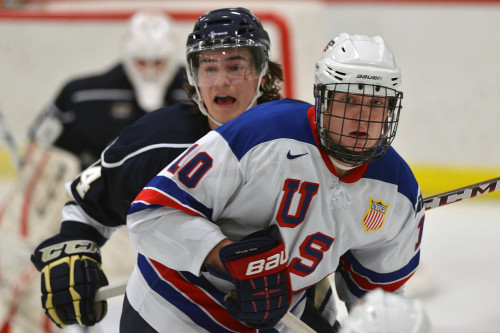 4th Round/92nd Overall
USA U-18/USHL
6'3″/230 lbs.
52 GP: 3G-3A-6P
This one threw me off; in a draft considered to be deep on wingers, Tallon reached WAY down into his magical grab-bag to select the hulking product of the United States National Developmental Program. Functioning as the USNDP's resident enforcer, Central Scouting's 139th ranked North American skater accumulated 123 PIMs over the course of this past campaign; the Notre Dame commit projects to be a quintessential fourth-line grinder, punishing players with his physicality and protecting his teammates. Organizational depth separates the haves from the have-nots, but I can't help to think that this pick may have been a tad bit of a reach at this stage of the draft. What, with Florida's need for goal-scoring depth on the wings and an offensive dynamo in Lucas Wallmark still available, I may have gone in a different direction. Then again, this is why I'm here, typing this for free, and Dale Tallon makes bank in a position where his opinion counts. Welcome to South Florida, Mr. Wegwerth. Here's to busting some heads-Lord knows we NEED to do more of that.
Miguel Fidler, Left Wing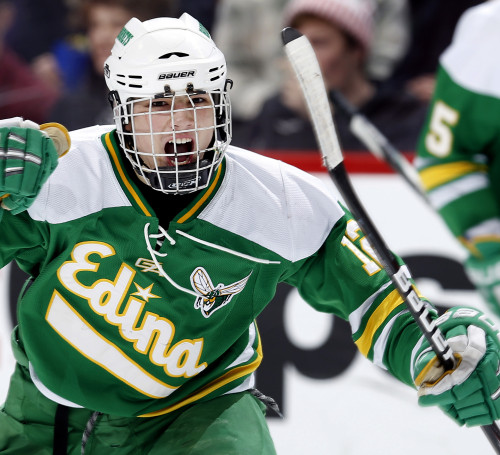 5th Round/143rd Overall
Edina High/High-MN
6'0″/186 lbs.
25 GP: 16G-25A-41P
Straight Outta…Edina…Miguel Fidler found his offensive touch en-route to leading his high school teammates to back-to-back Minnesota State championship. Bumping his production by thirty points from the previous campaign, the gritty forward has already committed to joining The Ohio State Buckeyes, following a layover in the USHL with the Lincoln Stars. Per The Rat Trick's Anthony Murphy (shouts out),
He is known as a scrappy player who can blend some skill with an aggressive, physical style of play who fights for pucks along the boards. He doesn't always put the same effort when he doesn't have the puck in the defensive zone and there is some worry about his scoring translating to the next levels
Barring an act of God or a crisis situation (I'm talking Day After Tomorrow, 2012, Y2K CLOVERFIELD type s**t), Fidler will more than likely be brought along slowly, affording the American skater the opportunity to bolster his defensive skills and workrate. This club needs players who will hustle 'til they can't hustle no more; let's see if a professional dream can kickstart this prospect.
Hugo Fagerblom, Goalie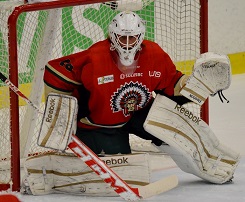 7th Round/182nd Overall
Frolunda U-18/Sweden Jr. 18
6'6″/203 lbs.
8 GP: .916 SV%-2.24 GAA-1 SO
Evoking ghosts of one Jacob Markstrom, this mammoth Swedish goalie is built like the Alien of old. Plying his trade in Sweden's Junior leagues, this netminder-who's respactable peripheral stats seem to bode well-has perhaps one significant advantage over his compatriot-time. Without the burden of a "goalie of the future" tagline associated with his name-and with the goaltending situation shored up for the foreseeable future-Fagerblom can play his game and develop at his pace without the Atlassian weight of a fanbase's expectations straddling his teenaged shoulders. In a perfect world, he'd pull a Lundqvist, progressing through the professional ranks in his homeland before taking a flight to North America and stopping anything that even looks like it might be a hockey puck. Zero expectations…I like it.
Do you like music? Do you have feelings? Check my homie Simona's jams out. A-OK, if I do say so myself.