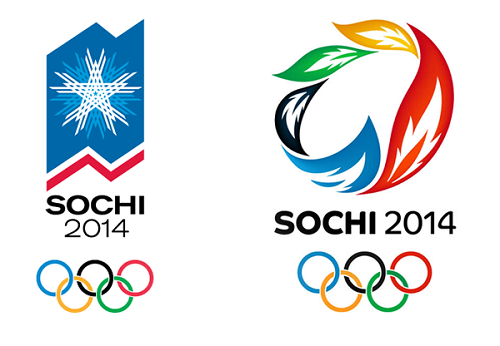 Hey fellow readers and writers alike,
Let me apologize for being out of action for a few weeks, but I had to do this marriage thing that's apparently a really important event. Even more important than hockey(at least my wife think so, don't tell her I wrote that though!). Anyways, I'm back and I'm writing. I apologize for my legions of fans and avid followers (all two of you) for the hiatus but it's over now. Anyways since the lockout is in full swing and even if the NHLPA agrees to the league's latest proposal, the games won't start until at least November. That being said I've decided to start another argument among hockey fans around the world. That's right, It's time for some Sochi, Russia 2014 Olympic hockey predictions!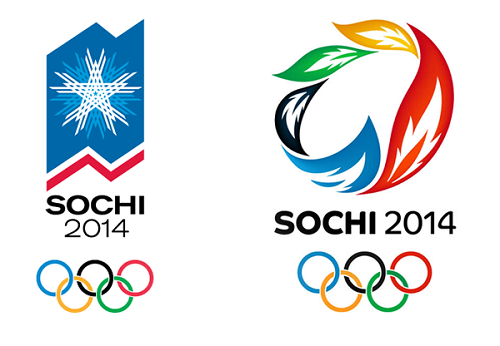 To give you a brief over view before I get started, what I've decided to do was to predict what I think the top four teams will be, and who will be on their roster. So this will essentially be a "just off the podium" blog, followed by my bronze, silver, and gold predictions. This blog will be a little more vague and I won't actually predict the entire roster for who I see in fourth, because I can't decide. I will also attempt to explain my choices as best I can, personnel and medal-wise. Also, it should be noted that just because I am the Maple Leafs' contributor does not mean James Reimer will be playing for Canada or that I've anointed Phil Kessel as the US's top threat. All that being said here's my "Just off the podium" prediction for 2014:
It's a tie. That's right, I'm supposed to be making the hard choices and I'm opening up my four set blog with a tie. If you don't like it, don't read it. I'm sticking to my guns though because – after more than a week's worth deliberation and writing- I could not choose between rivals Finland and Sweden.
In what came down to a rematch of the 2006 Torino Olympic gold medal game, I took the easy way out and chose stalemate. Finland has ridiculous depth at every position except defense and elite Minnesota Wild prospect Mikael Granlund, who along with Miko Koivu can raise hell in the offensive zone. That being said, I don't even need to announce the stars on Sweden's roster because I only need to say two words: Henrik Lundqvist. Here's my breakdown on why the teams are so even.
Sweden: Sweden will be missing a few of important players that have been mainstays on their roster for the last decade and a half. Peter Forsberg is definitely out of the picture after his last trial run at the 2010 Vancouver Olympics. Tomas Holmstrom will likely be retired by the next Olympics as he is running on his last legs at 39, and the same goes for Fredrik Modin who is a year younger. The biggest (probable) offensive and leadership loss will be that of Daniel Alfredsson – who is also 39 – and was one of the most dynamic all-around talents for the Tre Kroner in his playing time. He's signed on for one more year with the Senators, but he had to huff and puff and test out his back all summer until he made his decision to come back for one more year, so definitely not likely. The positive though is that no team can be counted out with the Sedin twins, Caps' sensation Nik Backstrom, veteran playmaker Henrik Zetterberg, Johan "Mule" Franzen, previous 30- plus goal sniper Patric Hornqvist, two-way sensation Samuel Pahlsson and rising Star (pardon the pun) Loui Eriksson. There's also the unknown young guns factor of new Washinton Capitals prospect, Filip Forsberg, along with a couple of other recently drafted players. Sebastian Collberg (MON, 33rd overall), and Pontus Aberg (NASH, 37th overall). This crew will be very deep and very talented.
Finland: The Finns will also be missing some of their leadership and Flash (I really do have to stop with the puns), with Saku Koivu and Teemu Selanne more than likely hanging them up after this season. This is definitely a blow as Finland will be missing their 2010 captain (S. Koivu) and one of two alternate captains (Selanne). Selanne has also been the face of the Finnish national team since his 76 goal record-setting rookie year with the original Winnipeg Jets. There's also a good chance that Jere Lehtinen will be retired as well. However, there will still be lots of quality and depth in the forward ranks, as Miko Koivu leads the pack, Olli Jokinen and brother Jussi will be there, along with Valtteri Filppula, Anti Miettinen, former Leaf Niklas Hagman, and those pesky Ruutus (Jarkko and Tuomo). Teuvo Teravainen (CHI, 18th overall) could contribute and was said to be getting looks at the top 10 picks before the 2012 draft, but high potential is hard to predict because it is only potential. On the same potential note, Aleksander Barkov, who TSN analyst Craig Button recently said could challenge for next year's first overall pick, could sway Finland's fortunes if he turns out to be a star forward.
Who wins: The forwards were very evenly matched depth-wise, but where Finland will be rooted in potential, Sweden's "been there, done that" talent and experience puts it over the top. With proven winners through Stanley Cups and gold medals (Zetterberg and Franzen, and Pahlsson), plus the core hitting its prime (Backstrom, Hornqvist, and Eriksson), they will score. They will score a lot.
Sweden: I would get in-depth here as I did with the forwards, but I'll just list some names and a quick stat and you'll be impressed enough. Erik Karlsson (2012 Norris winner, 78pts). Victor Hedman (former 2nd overall pick, 6′ 6 and not shrinking). Niklas Kronwall (2006 gold medal, two Stanley Cups). Adam Larsson (last year's 2nd overall, 3rd in Calder voting as 18yr old). Oliver Ekman-Larsson (32pts and considered top 10 Dmen in NHL by many analysts). Tobias Enstrom (WIN), Carl Gunnarsson (TOR), Alex Edler (VAN), Johnathan Ericsson (DET), Niklas Grossmann (PHI), Erik Gustafsson (PHI), Niklas Hjalmarsson (CHI), Andreas Lilja (possible retiree), Douglas Murray (SJS), Johnny Oduya (CHI), David Rundblad (PHO), Anton Stralman (NYR), and Henrik Tallinder (NJD). There is also a few up-and-comers such as Edmonton's Oscar Klefbom, who blew a lot of people away with his play in rookie camp. On a sour note, though this list looks like it could blow you away, there is absolutely no one in the world that could replace recently-retired Niklas Lidstrom. His all-around skills and leadership (not to mention dressing room presence), is something that will be sorely missed on in the blue and yellow jerseys.
Finland: To put this in a positive light, let's just say Finland's defense will be experienced… Alright, now that I'm done laughing, let's get serious. Almost everyone on Sweden's 2010 Vancouver roster will be retired or close to it. Kimmo Timonen will probably be basking in the sun in his retirement fund. Same goes for Sami Salo, as he'll be headed over the hill. Toni Lydman will be on his last legs if he sticks it out, although then again late 30s is the new 25 in the NHL. Joni Pitkanen is a versatile defenseman, but nobody will be scared of Lasse Kukkonen, Sami Lepisto, Janne Niskala. The silver lining here could be Olli Maatta who was one of Pittsburgh's first round selections and is thought to have the potential to be a top-4 all-around defenseman. Ville Pokka, a Islanders' 2nd round pick, is a little under-sized at 5′ 11″ but he can move the puck well.
Who wins: Again it comes down to experience over potential. While Finland could potentially have one of the best defensive pairings in Maata and Pokka, Sweden already has an abundance of top-flight players, and the only worries Sweden will have will be who makes the cut. Sweden takes it.
Sweden: Henrik Lundqvist. No further explanation required. Secondary options include 2010 back-up and recent Red Wing signee, Jonas Gustavsson, and Columbus's 31st overall pick Oscar Dansk. Dansk has been said to a very technically sound and mobile goalie with a large frame, although, many -such as Elite Hockey Prospects and Hockey's Future- suggest that he digs himself in holes when scored on early and plays "head games with himself." Inconsistency is a problem also demonstrated by Gustavsson in his years in Toronto. By the 2014 Games he could find himself as a proven starter as he was originally billed, or he could play himself out of the league. Other options include newly-minted Lightning starter Anders Lindback, and gem prospects Jacob Markstrom (FLA), Robin Lehner (OTT), and Jhonas Enroth whoimpressed when taking over for Ryan Miller in Buffalo last year. Sweden's net will also be missing third-stinger Stefan Liv as an option, as he was killed as a part of the tragic plane crash that claimed the lives of Lokomotiv Yaroslavl last summer.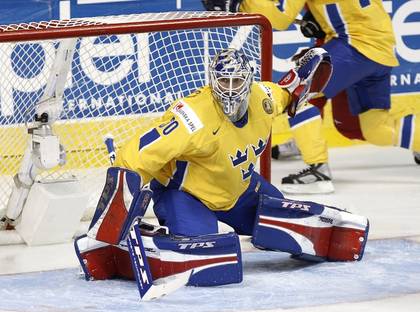 Finland: The Finn's net will be clogged with talent with the aging but still one of the top five goalies Mikka Kiprusoff. Kipper, along with 2012 back-ups, Wild stalwart Niklas Backstrom, and former Lightning, Shark, and Flyer Antero Niittymaki would be depth enough, but there's more. Since there's a chance Kiprusoff could be retired by the Sochi Olympics, Finland might need another option. If he does retire, or something happens with Backstrom or Niittymaki, Finland will have great choice between the Stars' Kari Lehtonen -and his newly-found all-star form- and Anti Niemi, Tuuka Rask, and Vezina-finalist Pekka Rinne. Rinne will be entering his prime in the years around the next winter Olympics and has the potential to be the best goalie in the world if he gets any better.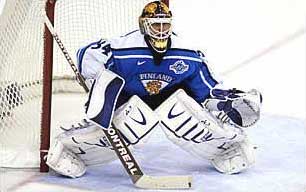 Who wins: It comes down to the starter and although I'd currently rank Lundqvist as the best of the bunch, in two more years I genuinely believe Pekka Rinne will be one of the best in the world, if not the best. Lundqvist will be on the other side of his prime while Rinne will be in the middle of his (plus who doesn't love a quick and flashy glove save?). Depth will be equal as Swedish goalies Lehner, Markstrom, and Enroth have 1A potential, but the same goes for Finland's Rask and Lehtonen. Finland wins here.
Although I ripped apart the Finn's defense and gave Sweden the edge in offense as well, in any one game situation I'd take the best goalie over offense or defense any day. Although both of these teams have the potential to medal (And I wouldn't be surprised if either or both did), I am still ranking them just off the podium because I don't think either of them can finish ahead of my gold, silver, or bronze medalist predictions, which I will reveal in my next 3 blogs, so stay tuned! and don't worry there's no more ties coming, I promise.
For the love of the game,
P.S. Leave it to me to summarize a bagillion (slight exaggeration) paragraph in two sentences.