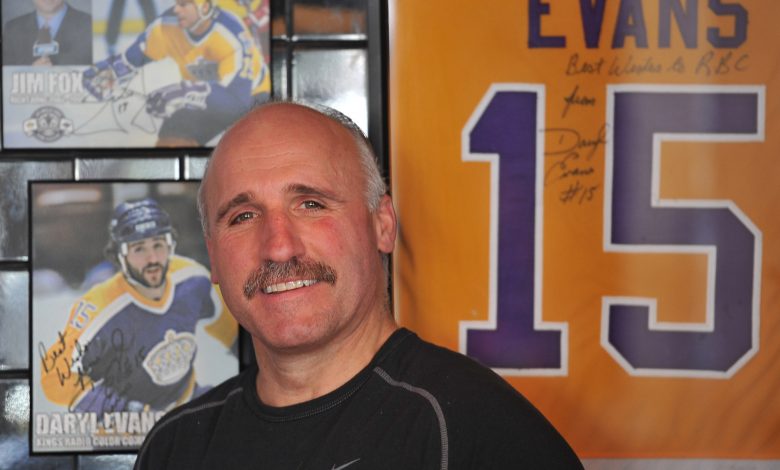 Betway recently sat down with former LA Kings legend and current Kings color commentator, Daryl Evans, to talk about the differences between hockey in Canada and a non-traditional hockey market.
Below we have some excerpts from that conversation that paints a different picture of the 1980s USA hockey scene to that off today.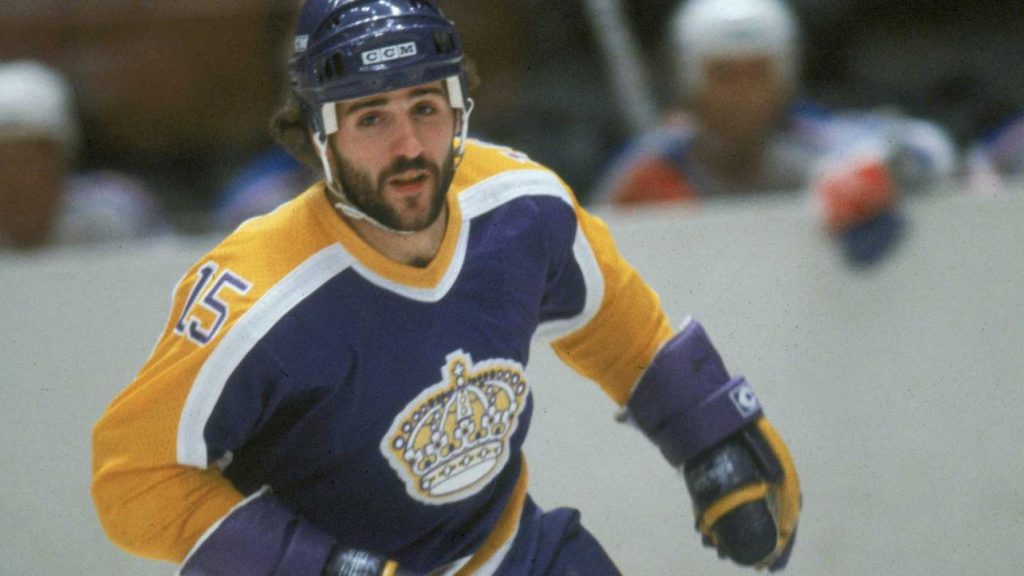 Growing Up: A Whole New World
Seeing the growth of the game was something Daryl Evans saw firsthand. Even a hockey hotbed like Pittsburgh was just in its infancy back when Evans was a child.
"When I was growing up, I remember playing against a team from Pittsburgh that we had to beat by 32 goals in order to move on in a tournament," says Evans. "We beat them 33-1 in a game which only had three 10-minute periods."
The Toronto native was used to hockey being the heartbeat of a city, or practically an entire country.
"In Toronto, it's hockey, hockey, hockey everywhere. You want to strike up a conversation with somebody? Just talk about the Maple Leafs and you'll be engaged for a great period of time."
So naturally Evans expected the US market to be a bit different when the Kings drafted him. He was selected in the ninth round of the 1980 entry draft. His life changed quickly from there.
"I'd gone to the United States and played games before, in tournaments in Detroit and things like that, and got a chance to see the way the game was evolving, how it was growing in the US. But going to a non-traditional hockey market was a lot different."
Even today hockey is still the fourth most popular of the so-called "big four" professional sports. Yes, some of the original six markets had hockey ingrained in their DNA for decades. LA, a 1967 expansion team in an established sports city, was a whole different beast.
"It was definitely an eye opener," says Evans. "Not only growing up in Canada, but Toronto being the hockey hotbed of the world, and then going to Los Angeles at that time.
"It was a transition in that hockey wasn't at the forefront. You had the Dodgers, the Lakers, the Raiders playing at that time. Hockey was a sport that was down on the totem pole a little bit."
The forward would go on to play 105 games for the Kings over four seasons. Plus 11 more games in the playoffs which brings us to our next section.
Miracle on Manchester
Despite only scoring only 5 postseason goals, Evans will forever remembered as a Kings legend for his role in the "Miracle on Manchester".
That Miracle happened during Evans first season with the team. The Kings drew the Wayne Gretzky-led Edmonton Oilers in the first round of the playoffs. The heavily-favored Oilers had outscored the Kings 51-27 in their eight regular season meetings.
Evans wasn't even to be part of Kings playoff roster for the series originally.
"I wasn't even supposed to be in the lineup. That year, they expanded the roster from 19 to 20 players, and I was one of the add-ons."
Despite winning the first game 10-8 (an NHL record for most goals in a playoff game), both teams settled down in game two and the Kings lost 3-2.
When Evans and the Kings were down 5-0 going into the third period of game three, there seemed to be little hope.
What happened next is the Miraculous part.
The Kings rattled off five straight third period goals to tie the Oilers. At 2:35 into the first overtime, history was made. Evans capped off the incredible comeback with the winning goal against Hall of Famer Grant Fuhr.
"It was an incredible moment," remembers Evans. "I've learned to appreciate it more now, many years removed from it.
"When you do something like that in the NHL, and you do it against Wayne Gretzky and the Edmonton Oilers, it magnifies it that much more."
Because of the comeback, the Kings were able to ride the momentum to upset the Oilers in five games.
This cemented the Kings as a go-to sporting event. In turn this helped hockey start to grow in LA, and helped LA embrace the team and Evans.
"As a young player that comes in, especially when you're going into a new environment, to see the city embrace you, and the people embrace you and know who you are, it's a warm feeling.
"It makes it that transition, going to a strange area, strange part of the country – maybe a new country – a lot easier and more comfortable for you to be able to go out there and perform your job."
The King of Kings: Wayne Gretzky
Despite his legendary goal and status in Kings history, Evans says Gretzky's trade to the Kings was the real turning point in LA becoming a hockey city. Even if Evans left LA the year before Gretzky's arrival.
"The story I tell is that the town wasn't big enough for the two of us!" Evans jokes. "But no, I would have loved to have been part of him being in Los Angeles."
And Gretzky's arrival truly was a boon to hockey in LA, as described by Evans.
"When Gretzky came to Los Angeles that really put hockey on a different platform and drew the attention of different parts of the city. He brought the Hollywood scene into it, and I think anytime that you get that type of attention, it becomes magnified, everybody else starts to pay attention to it.
"What Gretzky did, by coming to Los Angeles, took our game to a different level and kind of put it on par with Canada and Toronto."
It also meant more casual fans were learning the game, something Evans experienced personally.
"I got a chance to take people to games and educate them as to what was happening and how special what they were seeing on the ice was.
"Not only was he one of the greatest players to ever play the game of hockey, but I think everybody got to see the type of individual that he is off the ice. Gordie Howe was his idol, who's the ultimate professional. I think Wayne carried a lot of those characteristics and traits."
A Trip Home and a Life in LA
Following his time in LA, Evans career brought him to short stints in Washington, Toronto, and Europe. Even though it was only for two games, his time with the Maple Leafs was unforgettable.
"It was really special," says Evans. "I remember growing up, it was Wednesday night and Saturday night hockey, listening to the games on a radio, when we'd be traveling to our own games.
"So, to be able to put that uniform on was really special, to step into Maple Leaf Gardens, it was really quite a setting. Walking in those doors and walking into the locker room, those are special memories, even if all it was for a short period of time.
"They're things that you can always cherish, and you never forget."
Those two games with Toronto were his last in the NHL. After a brief period in Europe, Evans retired from hockey and headed back to LA to work at a Cadillac dealership.
The dealership sponsored the Kings by buying a radio ad. That ad led to Evans getting some time in the booth with LA play-by-play man Nick Nickson. One short radio ad turned into different roles within the organization, with Evans now entering his 23rd year in the booth.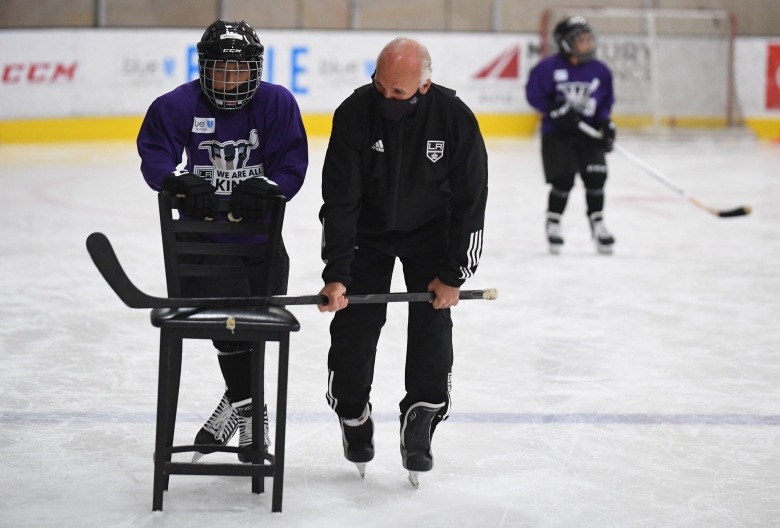 Those 23 years combined with his time as a player with the Kings means that almost three quarters of Evans life has been in California and the LA area. That has given him plenty of time to see the growth of the game in the US.
"Hockey has always been the number one sport in Canada, but I think now in different spots in the US, you can start to see it has evolved into that.
"The US has done a great job at embracing the game of hockey, and even taking it to the next level. They've provided different ways of looking at the game, different ways of coaching the game to the Canadians, just as the Russians did."
Overall, how is hockey doing compared to his home country?
"If you're standing still, you're going backwards, and we continue to embrace new things. To see the way that hockey has grown in the US – we don't have the numbers that they do in Canada – but when you look at the level, the number of kids being drafted, it's so great to see.
"It's just like it's one country."
Love Reading About Hockey?

Subscribe to keep up-to-date with the latest and most interesting hockey news!
| | |
| --- | --- |
| | We hate spam just as much as you |