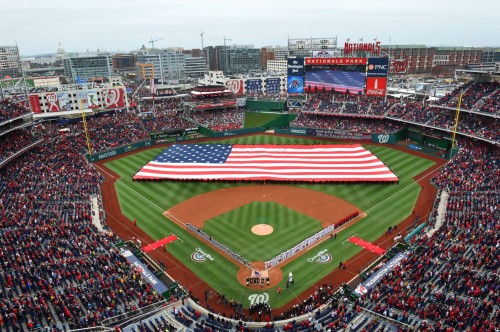 The wait has finally ended with a not so shocking announcement that the 2015 NHL Winter Classic will be played at Nationals Park on January 1st.
https://twitter.com/alex_prewitt/status/508364704390340609
The Capitals will face the Chicago Blackhawks in what will be both teams' second Winter Classic appearance since the introduction of the event in 2008.
In 2011, the Capitals defeated the Pittsburgh Penguins 3-1 at Heinz Field and in 2009 the Chicago Blackhawks fell to the Detroit Red Wings 6-4 at Wrigley Field.
This also will mark the first inter-conference Winter Classic matchup. In the past four seasons, the Capitals and Blackhawks have split eight meetings.
Finally, this season's Winter Classic will be held in a baseball stadium for the first time since it was held at Citizen's Bank Park back in 2012.