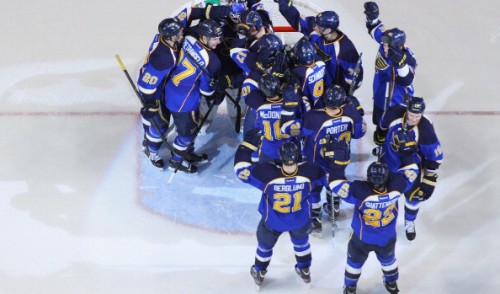 It's a polarizing series that the Chicago Blackhawks and St. Louis Blues will be competing in. There's St. Louis who got out to a torrid start to the season and kept it up, really, until about early April. On the other side are the defending Stanley Cup champion Blackhawks who, despite having a great season by any team's standards, finished third in the Central Division.
It wasn't too long ago that I wrote about why the Blues were such a great pick to win the cup. But things have changed since then.
Now there's debate as to whether or not they will even make it out of the first round – even though they're playing a lower seeded team. That's why, regardless of what the standings say, the Blues are the underdogs against Chicago for four reasons:
1. Momentum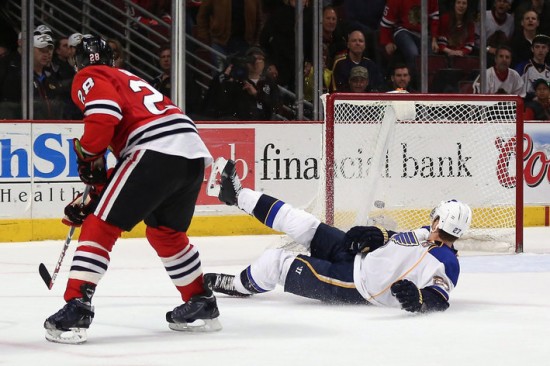 The old adage is "there's no such thing as momentum in the playoffs", but it's hard to say otherwise in this situation. The Blues had a playoff spot locked up for some time, and it looked as though clinching first place in the Central Division would just be a formality. But somehow they managed to back in to the second seed in the division after finishing the campaign on a season-long six game losing streak. The Blackhawks lost their final two games, but were able to win four straight prior to that so things appear to be going smoother in Chicago.
2. Scoring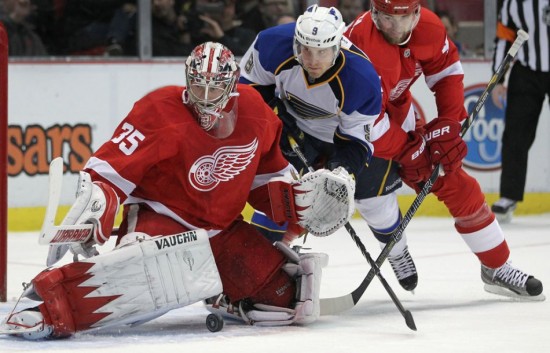 The Blues are a team that has been shut out in three of its last six games; this is also a team that finished tied for sixth in total goals for in the regular season, scoring 239 times. Scoring is an important part of the game, so for a team that's struggling to do just that, trouble lies ahead. Combine a lack of offence with a Chicago team whose defense is stingy and whose offense scored the second most goals in the league and that's not a good combination for St. Louis.
3. Injuries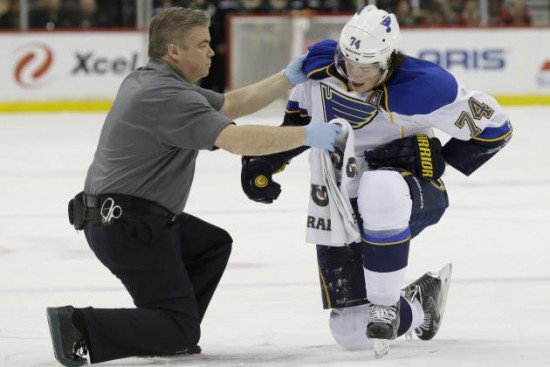 The Blues have been battling the injury bug for some time now, but things are looking up as many of those players are expected to return at some point in the first round. Good news, right? Well, the team has struggled even when some of the players who are currently injured were in the lineup, so that doesn't instill much confidence. And on Chicago's side, Patrick Kane and Jonathan Toews will both return from their own injuries for the first round series, which won't make things any easier.
4. Goaltending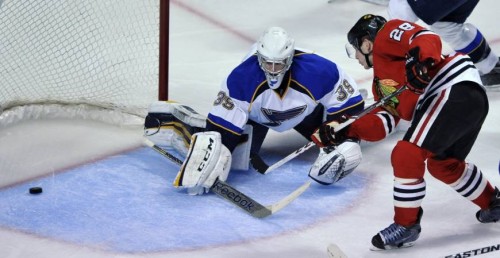 When GM Doug Armstrong traded for Ryan Miller he thought knew what his team was getting: a two-time Olympian with an impressive resume who could provide some increased stability in the playoffs. It turns out that only part of that was true, however, as Miller has struggled since putting on his Blues jersey: he's 10-8-1 since being traded. If anything, he has made the goalie situation more complicated than before the trade, and will soon find himself watching teammate Brian Elliott from the bench if he doesn't turn things around. Chicago, meanwhile, counters with Corey Crawford who may not be a bona fide superstar, but he does have a Stanley Cup and was a big reason the Hawks were able to beat the Boston Bruins in 2013.