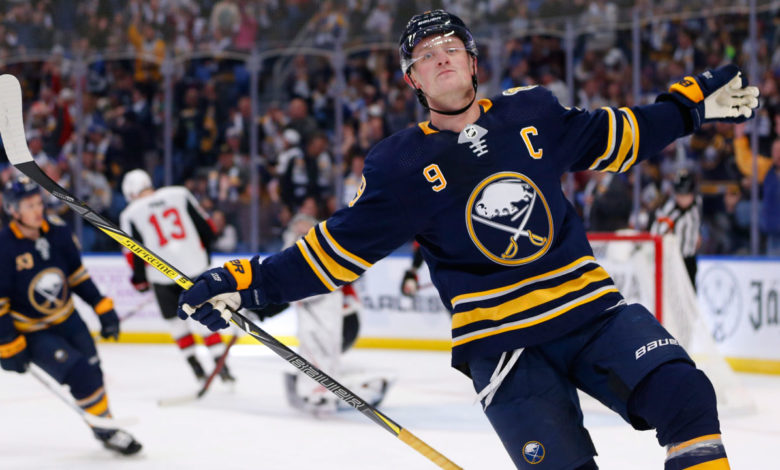 A lot has been made of the recent Jack Eichel exit interview comments.
For good reason. He truly did sound as though he was done with Buffalo and wanted to move on to greener pastures.
Jack Eichel: "I've been a bit upset about the ways things have been handled since I've been hurt. There's been a bit of a disconnect between myself and the organization. The most important thing now is to get healthy and be ready to play hockey next year, wherever that might be."

— Greg Wyshynski (@wyshynski) May 10, 2021
And can you really fault Eichel for wanting out of the perpetual hellhole that is the Sabres organization? Especially after watching Ryan O'Reilly complain his way out of Buffalo and into a Conn Smythe, Cup-winning season and ultimately becoming captain of the St. Louis Blues.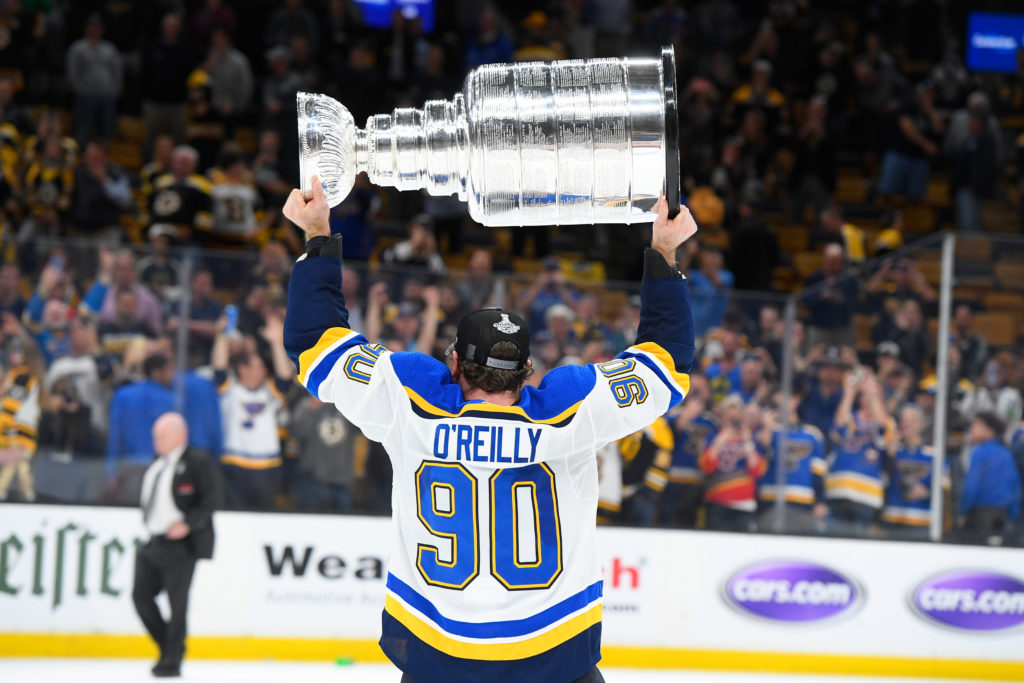 The Sabres are stuck between a rock and a hard place. Trading Eichel means you are instantly losing the best player in the trade, and at the lowest point of his value based on his current health issues.
So while there have been 100 articles outlining the New York Rangers, the Los Angeles Kings, and the Calgary Flames as potential landing spots for the franchise centerman, I decided to look at teams that could end up being a landing spot – even if it seems unlikely now.
5) Toronto Maple Leafs
The Leafs do seem set at the center ice position right now, with Auston Matthews followed by John Tavares. That said, Tavares is aging and even if he comes back from the horrific game one injury he suffered, he may not be long until he is better used as a winger than a center.
The Leafs also only have $11 million next season, while having to sign 13 players, including UFAs like Zach Hyman, Wayne Simmonds, Nick Foligno, Alex Galchenyuk, Jason Spezza, Joe Thornton,  and Zach Bogosian.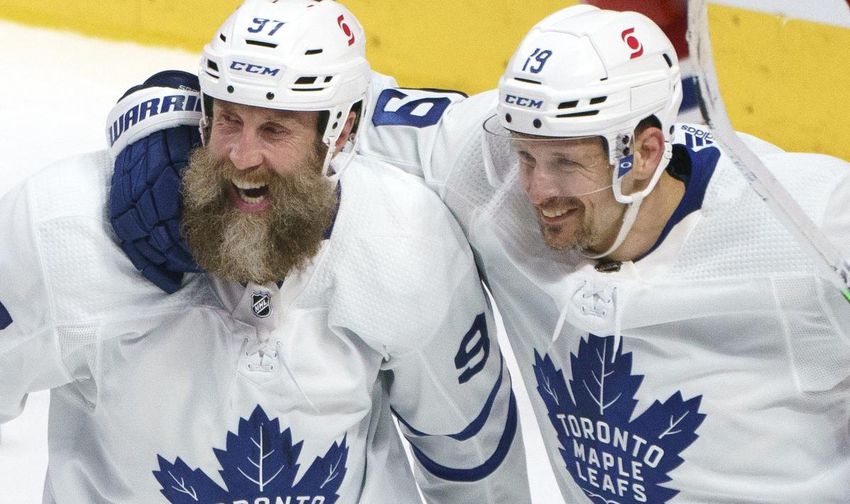 So while this may seem unlikely right now, what if Tavares was to miss next season with his concussion? Or what if the Leafs decided it was time for Tavares to move to the wing, and thus move on from playoff hero William Nylander and his $6.9 million cap hit?
Would the Sabres look at Nylander like a potential top line center after his strong playoff run, even if they failed on their own Nylander project a few years ago?
Again, highly unlikely, but you can't count out Kyle Dubas and his team on working out a way to make a fourth $10+ million forward contract work on his team.
4) Carolina Hurricanes
Another contender that doesn't seem to be an immediate hit off the hop. That said, even that Sebastian Aho and Vincent Trocheck had excellent seasons in 2021, I don't think anyone would argue Eichel would be an upgrade over either.
With Carolina having $27 million in cap space this offseason, they should be a player in the Eichel sweepstakes. Even though they have to sign 11 players and have top defensemen Dougie Hamilton to sign as a UFA and star scorer Andrei Svechnikov to sign as a RFA – they should still be able to work out a deal for a top five centerman in the game. Carolina has the luxury of cheap help in prime positions (Martin Necas and Alex Nedeljkovic) to offset whatever they may have to give up and replace in an Eichel trade.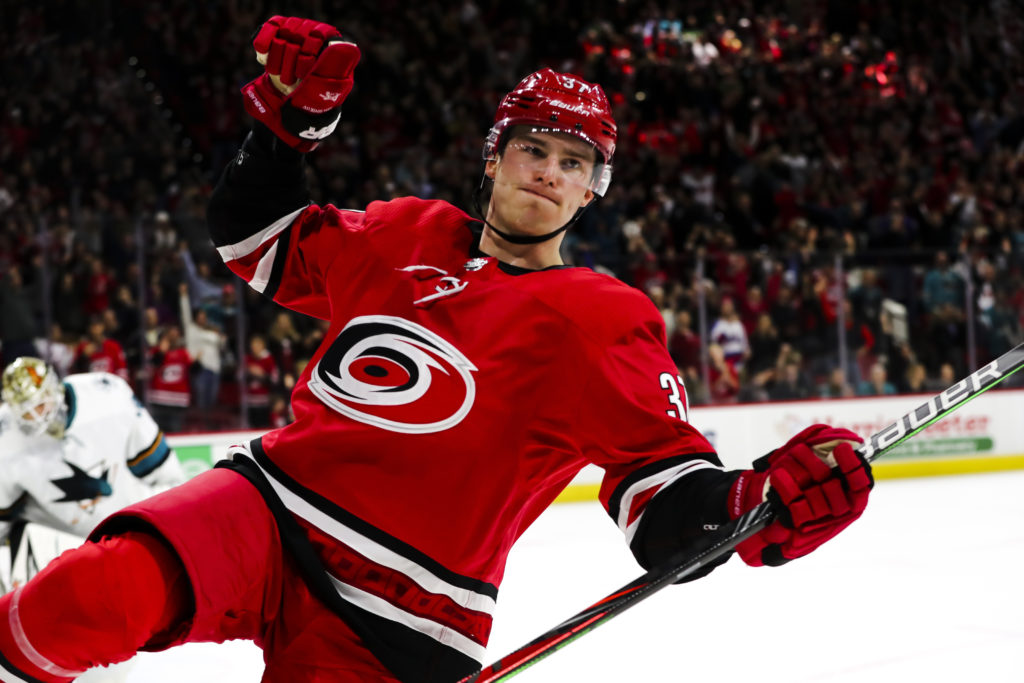 3) Washington Capitals
The Capitals have over $9 million in cap space for next season, however that is before they resign Alex Ovechkin, so you can consider that $9 million wiped out. That said, there have been rumors they may move on from Evgeny Kuznetsov and his $7.8 million cap hit.
The Caps have very few players to sign for next season, with only Ovie to sign from their forward corps, and only Zdeno Chara and tween Paul LaDue to sign from their defense. If they could get Buffalo to take on Kuznetsov, while also clearing out some more salary, they would very likely be the team to beat for the next couple of seasons. Buffalo may bite on a proven commodity like Kuznetsov and any other NHL-ready players they can get from Washington.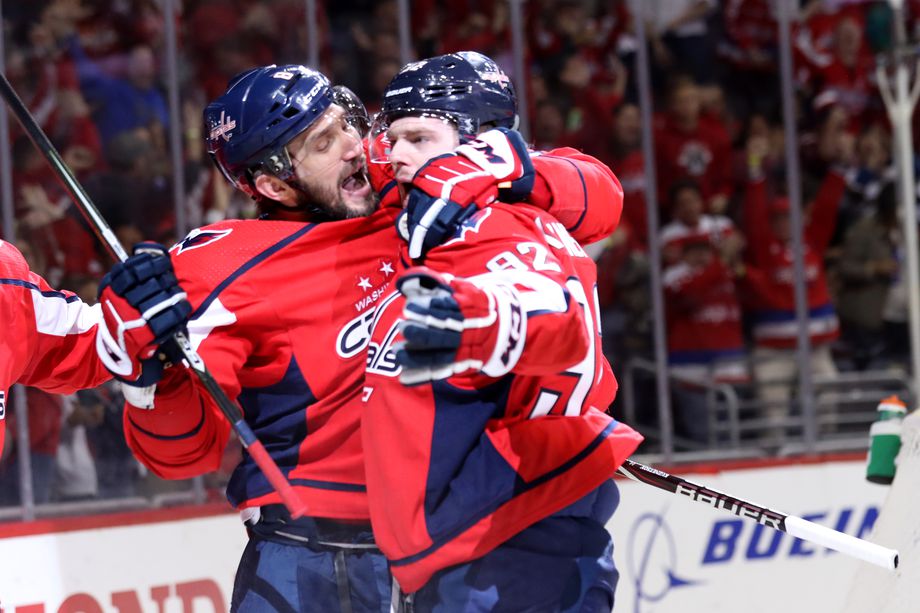 2) Ottawa Senators
Part of the reason the Sabres are considering a trade for their captain this season is that it's the last season they can move him wherever they want, before his No Movement Clause kicks in after the 2021-22 season. With that in mind, if you are the Buffalo Sabres and you want to get the most in return that you can, while also sending a message to players looking to leave – wouldn't a trade to the lowly Sens send that message while also netting a decent return?
The Senators have almost $30 million in cap space available next season so they could certainly afford a player like Eichel. Plus with the ability to include a cheap, young center like Josh Norris and/or and intriguing prospect like Erik Brannstrom, they definitely have a starting point in an approach to Buffalo.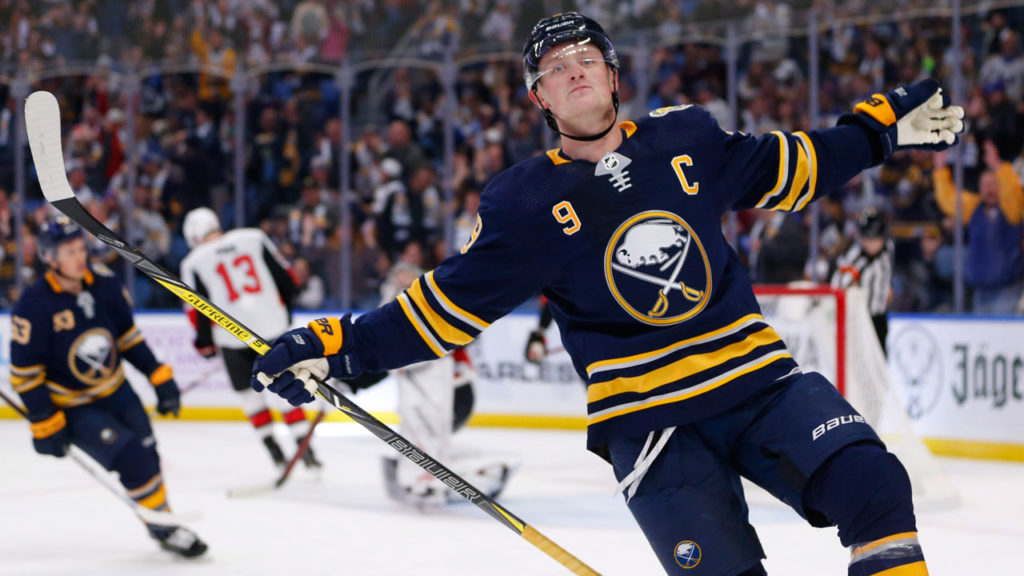 1) New Jersey Devils
Even though the Devils have 10-11 players they need to sign or resign this offseason, they also have close to $40 million in cap space available to them.
Not only that, but they have the key ingredients to a potential Eichel trade that Buffalo will be asking for.
Yes, they could definitely move one of Nico Hischier or Jack Hughes if it meant getting Eichel in return. They also have a draft pick that will fall in the 7th overall range this season and an additional first round draft pick form the New York Islanders from their trade of Kyle Palmieri and Travis Zajac.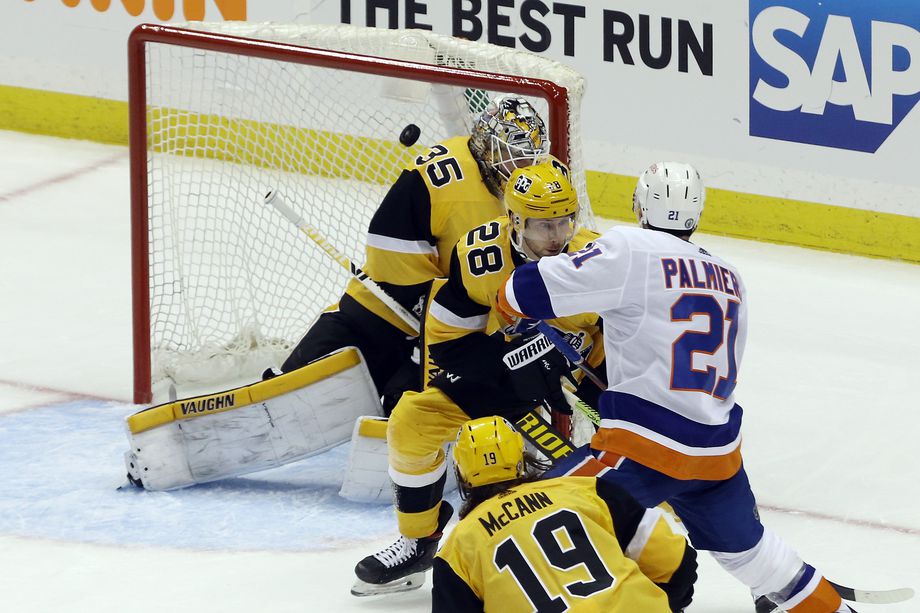 Not to mention an abundance of prospects like the Ty Smith, Dawson Mercer, Nolan Foote, and Alexander Holtz.
Could one of these teams make an Eichel trade? Definitely. Will it get done this offseason? I have my doubts.
Why trade your best asset at its lowest possible value?
Stay tuned for more Hooked on Hockey!
Love Reading About Hockey?

Subscribe to keep up-to-date with the latest and most interesting hockey news!
| | |
| --- | --- |
| | We hate spam just as much as you |