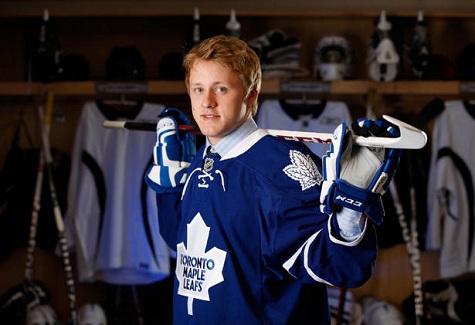 Hey I just met you, and this is crazy, here's my introductory blog, so comment maybe?
In other words, my name is Steve and I will be the new Toronto Maple Leafs' writer for Hooked on Hockey Magazine. If you enjoy sarcasm and an obvious and blatant Leafs' bias, you'll enjoy my writing, so, without further ado…
A Case for Rielly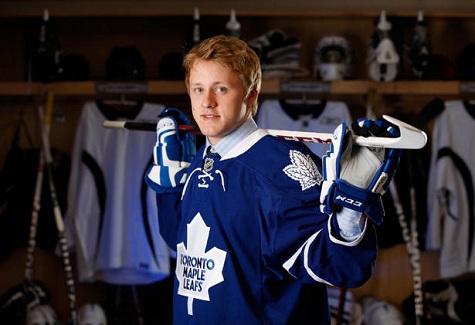 Anyone who watched the Canada-Russia Super Series to commemorate the 40th anniversary of the 1972 Summit Series was in for a special treat. From a touching opening ceremony that served as a tribute to the Lokomotiv Yaroslavl team who tragically passed away in a plane crash last year, to the very dramatic, almost déjà vu finish of the previous super series 40 years prior. Going into the last game, Canada needed a win in regulation (and in this case overtime as well) to have a chance. If Russia received one point out of the game they would take it all. It was all eerily similar except the names, which have since changed from Kharlamov, Tretiak, Dryden and Henderson to Yakupov, Vasilevski, Subban, and Strome.
Another similarity is that both Canadian teams featured a stand-out Leafs player who helped carry Canada to a victory. Welcome to the spotlight, Morgan Rielly.
Rielly is a very gifted offensive defenseman for the Moose Jaw Warriors who saw his draft positioning become uncertain after tearing his ACL only 18 games into the WHL season. People wondered whether the smaller, 190lbs defenseman would be able to recover after a brilliant start to the season, in which he recorded a point-per-game average before the injury (18GP, 3G, 15A). He then went on to silence his critics with his performance on the Warriors' short playoff stint, as he looked well recovered and mobile while recording three assists in five games.
This abundance of talent and great potential was eagerly scooped up by Toronto in the fifth overall spot, despite highly-touted forwards Mikhail Grigorenko and Filip Forsberg still up for grabs. Although many people considered it a risky selection, Leafs GM Brian Burke stood behind his selection stating that he would have drafted Rielly with the first choice if he'd had it.
Anyways, I know most of you are wondering what the tie-in to the top part about the Canada/Russia series is about, or if I'm really just that bad of a writer and forgot, and the answer lies somewhere in between (you have to be able to pick on yourself). The reason I mentioned the Super Series above is that it was Rielly's first chance to impress the Leafs' brass and the world over since the draft, and boy did he do that in spades.
Throughout the four-game series he was arguably the best defender at both ends of the rink, and ended up finishing with 1G and 3A for 4PTS, which was good for a tie for second in points among all skaters, and first amongst defensemen. The whole series he appeared to carry the momentum of the game on his stick, and even stood out as one of the lone bright spots in Canada's two losses. That being said, there's still a long way for him to go.
It also points to one of the biggest decisions the Leafs will have to make this year; will they keep him if he shines? Or will they send him back to junior to develop another year and get stronger from the injury – which most insiders suggest they do. It's a toss up between what's good for the Leafs and what's good for the player.
My vote: Let him play the 8 games permitted before his Entry Level Contract (ELC) kicks in, and go from there. If he's the next star player à la Jake Gardiner – or even if he's just playing aptly, keeping up with the speed and strength reminiscent of Luke Schenn's rookie year, keep him. If not; no harm, no foul. Rielly gets sent down to develop another year, but has a taste of the big leagues to wet his appetite. Works for me, but then again I'm not Leafs management.
I guess we'll see in time.
For the love of the game,
Steve Auld