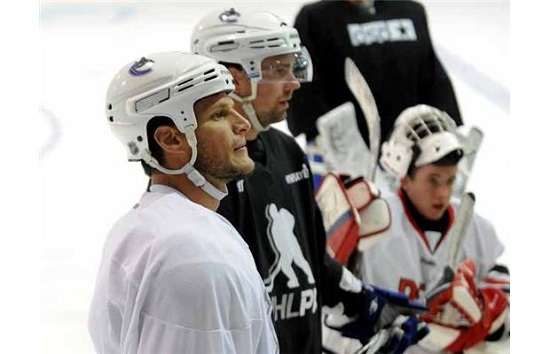 So. I can tell you guys something about this NHL Lockout, want to hear? Of course you do. We're 15 days into this hell that we call an NHL lockout. All the preseason games have been cancelled, and only assuming now if we don't see a deal reached in the next few days, you can say bye-bye to some Regular Season games.
For Hockey fans, anything less than a full season will be disappointing. According to the players and owners, "they feel the same way". Although, the effort that was reported to reach an agreement by the September 15th deadline would suggest otherwise.
A December or January start, which is quite possible by the way, would surely leave the Canucks in a stronger position than a full season. Why, you ask? Imagine the NHL CBA was resolved like the NBA CBA did last season, just around Christmas. Firstly, the Canucks would miss a few games against some very strong teams. Notable games include Pittsburgh Penguins and two against the Red Wings in October, Minnesota Wild, Blackhawks, Kings, and the Rangers in November, also St. Louis Blues and the Wild again in December.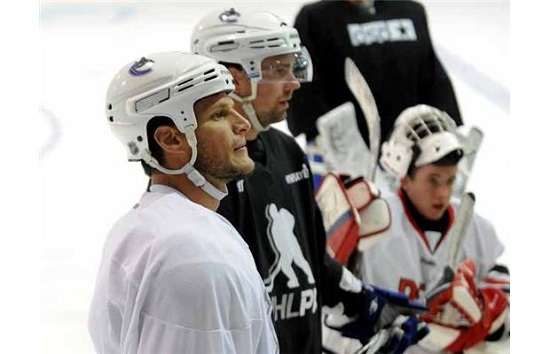 In addition of the 34 games the Canucks will miss before Christmas, 18 of those would be away from Rogers Arena. That would leave the Canucks with two more home games than away for the season played.
Ok seriously, none of those are really significant, but you never know, the smallest thing could be a difference maker. Where the Canucks could REALLY benefit if the CBA were agreed on by November/December is the health of Ryan Kesler. Kesler had a weak season due to injuries up and down his body (literally), he picked up 49 points in just 77 games. Two seasons before that, Kesler had back to back 70+ point seasons, and a Selke Trophy in 2011. If Kesler comes back fully healthy by whenever the season starts, it could benefit well for the Canucks. With 100% percent health, Kesler may return to the form we saw a few years ago from him. Plus a late December start could mean he plays a "full season" with the team.
I realize it isn't optimal for the players, owners, or FANS, but a late start could help the Canucks in the standings, although history tells us, Canucks don't need help with Regular Season standings, they really need the Silver Chalice that is awarded at the end of the year, the Stanley Cup.