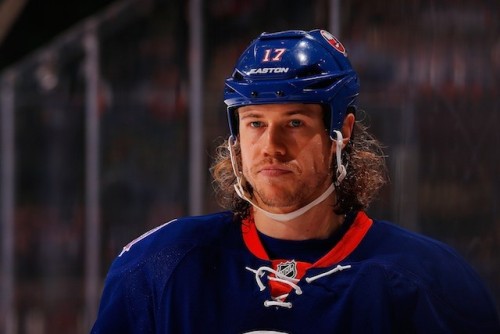 The NHL Safety Department recently changed some positions around with Brendan Shanahan leaving the job for his position with the Toronto Maple Leafs. They added Stephane Quintal and most recently Chris Pronger to the department. At the start of the season, it seems as if the horrendous job Shanahan did was almost forgotten; Quintal was doing a pretty good job up until just about a week and a half ago. Three dirty hits and one was a headshot, but 0 suspensions were given out. Don't get me wrong, Quintal has the hardest job in the NHL; it's never going to be a win-win situation for him, but the one thing you have to ask of him is consistency. If you're going to suspend a guy for a hit at the start of the season and then don't suspend another guy for almost the same hit, you're getting it all wrong.
Let's take a look at the three hits that happened this season that I believe should be considered a suspendable offense today.
Dennis Seidenberg hit on Jonathan Toews
Say what you want about the hit and Seidenberg and Toews wasn't in a vulnerable position. But if you look clearly here on the video link, how is he not in a vulnerable position? He has nowhere to go but the boards, and Seidenberg then comes in make sure his lips kiss the boards pretty passionately, if you know what I mean. From what I know, Seidenberg isn't an offender, but this hit was dangerous and clearly malicious, the fact this isn't a suspendable hit baffles me.
Stephane Robidas headshot on Shawn Matthias
This one had me a bit baffled and confused why this wasn't even reviewed. The league has said since the inception of the headshot rule that they're trying to get rid of headshots, and this one that is clear as day. Some people thought this was clean and perfectly fine, but I guess those people who think that hit was clean are probably the people that are blind or think head shots are okay. Some think he was driving his elbow up, and his head was not the pinpoint of his elbow. But if you pause it at about 6 seconds, you can tell Matthias is eating jersey and not eating air. This is something that infuriates me the most because the league wants to get rid of this hit, but they did nothing about this one. It's frustrating, very frustrating.
Matt Martin on Keith Ballard
This one had to be the worst of all 3 hits and could've been avoided by both players. Do I think this should've been a suspendable hit? Yes, it sure could've but with Ballard turning, he was also asking for it. Matt Martin also could've slowed up on him or veered off to avoid Ballard just like Ballard tried to avoid Martin. It turned out nasty for both sides because the reason of Ballard spins trying to avoid the hit, and then Martin driving in and hitting Ballard. In my opinion, this should've been suspendable, but if not suspendable, Martin should've been handed a fine. There honestly wasn't a reason for Martin to charge into Ballard the way he did. It was a horrendous on ice scene and the fact there was no discipline, not even a penalty on the play is ridiculous.
The NHL honestly doesn't surprise me anymore, but the fact these three hits went unnoticed by Player Safety leaves me twiddling my thumbs. I think they need to get rid of the former players out of the Player Safety department and bring in someone that has a sports background but no relation to the NHL or any NHL team. Yes, said person, might not be as educated as a former player, but this also leaves every reason for the person who is in charge should be calling it down the middle. The NHL needs to take a long hard look at their disciplinary system, because players have had ended careers in the past few years, and the player who ended the career has got off scot-free.