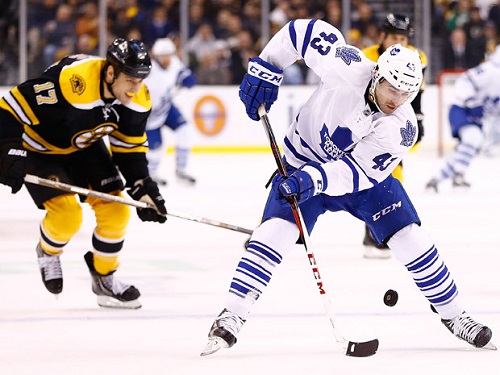 With the addition of David Clarkson and Dave Bolland as well as the buyout of Mikhail Grabovski, the Toronto Maple Leafs forward corps will look a little different next year.
The Leafs will likely keep their forward lines fairly close to the lines used last season, of course allowing for line-up changes.
Here is a sample of what the Leafs could be rolling next year:
Van Riemsdyk – Bozak – Kessel
Lupul – Kadri – Clarkson
McClement – Bolland – Kulemin
McLaren – Colborne – Orr
Smith
The Leafs have three good lines and a fourth line that is somewhat lacking. This line-up would give Randy Carlyle a solid shut down line with the third line. McClement and Kulemin have both proven themselves as solid defensive players, and the addition of Bolland will only solidify that.
Kadri and Lupul seemed to have some chemistry last year. Adding Clarkson to the mix can give the Leafs someone who can drive the net and add grittiness to the line. Paired with Lupul and Kadri, Clarkson has a shot at repeating his 30 goal season.
With Bozak's contract extension it is clear he is here to stay for now, so it does not make sense to change that line up. Kessel and JVR provide a nice one-two punch and Bozak provides a skill at face-offs.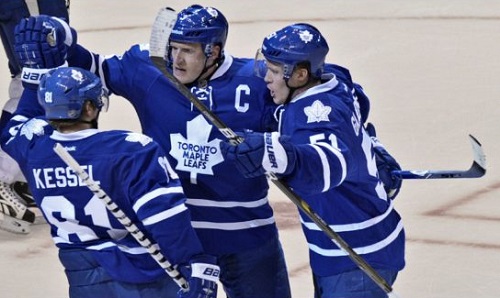 It is possible that the fourth line could see someone called up from the Marlies or someone from a trade slotted in. As it stands, the fourth line isn't good for much beyond getting into fights. It is too bad that Komarov returned to the KHL, as the line-up could really use him.
The above lines are contingent on the Leafs resigning Kadri. It is possible that the Leafs reach a deal with Cody Franson and cannot reach an agreement with Kadri. If that does happen, it could really poke a hole in the Leafs line-up which could be very difficult to replace. Last season Kadri had the second most points on the team behind only Phil Kessel. Kadri also seems to be maturing and improving his defensive game in addition to his offence.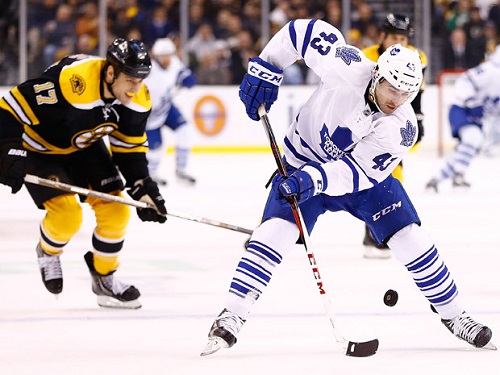 The Leafs have a line-up with lots of speed and a group of talented wingers. Although the Leafs have a bit of a weakness up the center, the Leafs have a strong, scoring corps along with several skilled prospects like Josh Leivo and Greg KcKegg.
As far as the Leafs' cap situation goes, the Leafs can be over the cap until training camp is over, at which point they will have to make a move by either sending players to the AHL or making a trade. The Leafs might be able to get one of the players to sign a bridge contract, but when push comes to shove, both players are restricted free agents and so may not get the deals that they want.