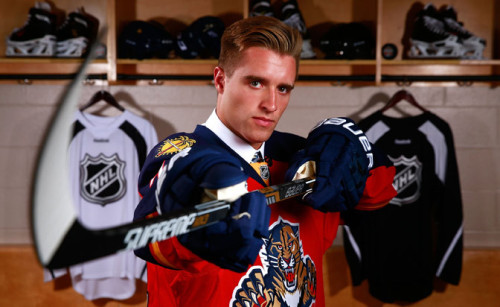 Announced roughly three hours ago, Florida Panthers' General Manager Dale Tallon revealed the signing of first-overall draft pick Aaron Ekblad to a three-year entry-level contract, sending Mr. Nixon and the rest of the Panther faithful into a gleeful fit of fist-pumps and chest-bumps. Per the team's official website,
We are very pleased to have signed Aaron," said Tallon. "He is a talented, strong, smart and hardworking defenseman who is ready to take the next step in his professional career. We look forward to watching him compete and develop at our prospects camp, throughout our main training camp and in preseason competition."
Contract terms have yet to be disclosed, but it isn't hard to imagine an annual salary in the neighborhood of Seth Jones' $925,000 maxed-out base figure. Already the proprietor of a distinguished-if brief-sporting career, the 2013-14 OHL Defenseman of the Year is slated to report to the Cats' annual Prospect Camp later this month, and figures to battle for an opening-night roster spot throughout training camp.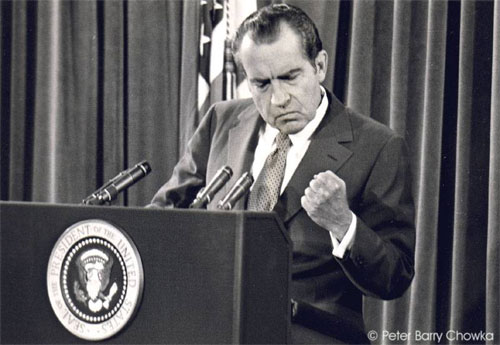 Per the 2014 OHL Coaches Poll, Ekblad possesses four top distinctions-best shot, hardest shot, best offensive defenseman and best defensive defenseman. In case you wanted to follow up on just how much of a badass this guy is, here are his stats and distinctions and yaddayaddayadda (PS-if you look closely, you'll find that he was actually drafted into the KHL back in 2013. The KHL. A fifth round pick of Vityaz Podolsk. HAH).
Will our hero parlay his international experience into domestic success? Can he pull his tattered teammates from the depths of obscurity? Did I somehow manage to ruin microwavable oatmeal again? Find out next time on DRAGONBALL Z!