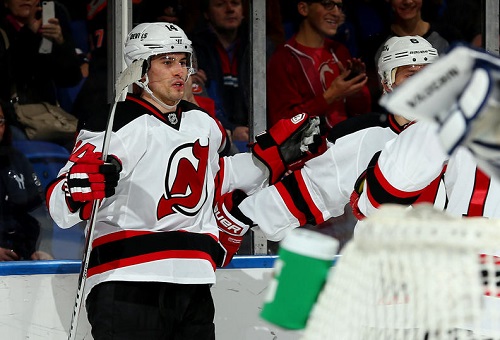 Towards the end of the New Jersey Devils' season, speculation flew that forward Adam Henrique was playing with an injured wrist. It would explain his sudden drop off in production, his decreased ice time, and even that point drought at the end of the season. But, Henrique never missed a game, and led the Devils in points.
It was announced Tuesday night, though, that Henrique had, in fact, been playing injured, and had undergone minor surgery on his left wrist when the Devils' season ended mid-April. He is currently wearing a cast, and will begin rehab in 4 – 6 weeks.
Hopefully he recovers well and can lead the Devils back into the playoffs next season.