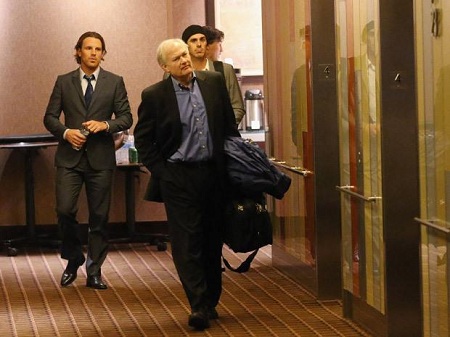 Last week was the most interesting of weeks during this lockout that we've been experiencing. After two days of bargaining and several offers, counter offers, we were looking at even training camp starting this week! Steve Fehr and Bill Daly even addressed the media Tuesday night side by side, they looked united.
Even NHLPA's Donald Fehr addressed the media Thursday and expressed optimism for these talks. While it wasn't agreed upon, a new CBA agreement was inching closer and closer, fans were getting excited, I was getting excited. Dollars, pension, the big issues. If you were listening, you had to think a season was on its way.
Wait. Did you hear that? Wait, what is that? Is that a grenade? OH MY GOD IT IS. WAIT, NO STOP.
Yes. As soon as Fehr spoke, NHL deputy commissioner Bill Daly called Steve Fehr's cell phone in which nobody answered so he left a voice mail, informing that their recent offer wasn't adequate and that everything that was agreed too was off the table. After Fehr left the room, he decided to come back. And BOOM goes the dynamite..
It was a unusual scene. Players were giving interviews, but stopped after a few minutes and were asked to line up again on the podium where they were before. Players began to check their phones, no one knew what was going on. S. Fehr returned to the room and whispered in the ear of Jet's defenseman Ron Hainsey as everyone stood and watched. The room was abuzz.
And here's where it falls apart, are you ready?
Don Fehr came back, informed the media that the league had rejected their offer, and said, "It looks like this is not going to be resolved in the immediate future."
Previously the players didn't think they were nearly as far apart as the owners did, but I think it's clear now after the positions the players took today that there doesn't seem to be much room.
Oh and here's where it gets reeaal good.
Here comes Gary Bettman out of hiding with his sidekick Bill Daly. And let the attacks begin. Bill Daly and Gary Bettman single handily delivered the most epic and blistering attack on the NHLPA, and Donald Fehr. I myself have never seen Gary Bettman so mad in my life, the way he was twitching was looking he had Parkinson's or he was having a seizure. While Bill Daly wasn't as visibly mad as Gary Bettman, you can tell both weren't happy at all. The two of them blasted Fehr again and again.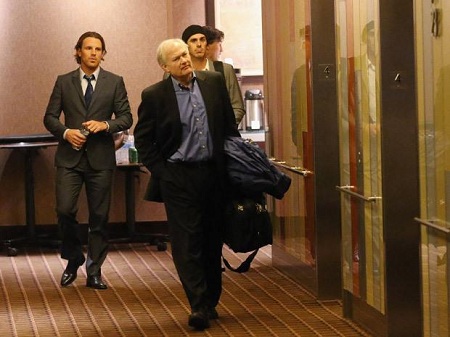 "I don't know why he did that … I find it almost incomprehensible that he did that … I am disappointed beyond belief that we are where we are tonight, and we're going to have to take a deep breath and try to regroup," said Bettman who has never been this publicly emotional.
Bettman said one thing which I found true. "We kept giving and giving." Well its true..they did this week. Bettman wasn't a part of the discussions, he let the owners and Daly handle it, he stayed quiet. Finally for once the Owners didn't look so idiotic. FOR ONCE. But I guess now it's too late. This time they are coming for everything they can get. They are going to push their boots down on the PA's throat.
Now, it's the waiting game. With no talks scheduled yesterday, all but an email between Steve Fehr and Bill Daly, and no talks scheduled for today either, when do they get back together? The players could crack, or could simply become angrier and more stubborn even while faced with defeat and drag things out. But this entire process has been a slow ticking grenade fueled by Fehr's narrow-mindedness in the face of the NHL's demands.
The league's going to win, but not without cost. There will be a season, the season isn't dead, not yet at least..