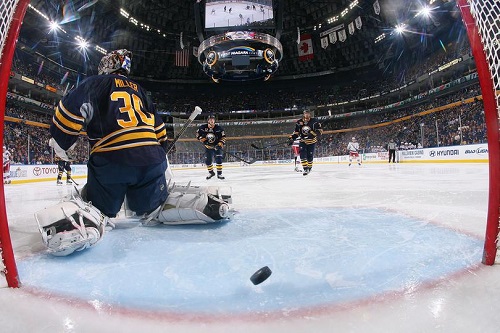 Well, another NHL season is quickly coming upon us. It did not seem that long ago that the Stanley Cup playoffs were just finishing. Fortunately for fans, there won't be a shortened season this year. Buffalo Sabres fans will be in full-force, but should they?
The Sabres recently announced that they are capping there season tickets at 16,000 and that most of their season-ticket holders had renewed. But why the optimism? Even though there are a few thousand people on the waiting list, what do Sabres fans have to cheer for? The team has missed the playoffs in 3 of the last 5 seasons. In the 2 years they did make it, they were bounced in the 1st round.
As anyone seen the Sabres roster lately? If you are not from the Buffalo area, who could you name? Probably Ryan Miller, Thomas Vanek and maybe Tyler Myers. Vanek is the only one who could score 30+ goals. Miller might lose some playing time to Jhonas Enroth. GM Darcy Regier consistently overvalues his players and it is going to be a tough year for the blue and gold. Bringing back Henrik Tallinder will not solve your defensemen problems. Drew Stafford is not worth what he makes per season with his limited scoring production. ($4 million)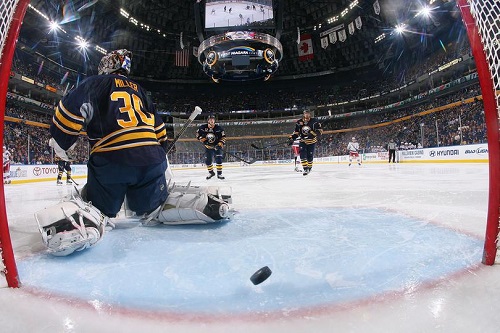 The Sabres will likely start the season off cold. With Ron Rolston coaching his first full season, the team will most likely go through some growing pains. If Buffalo does have a really bad season, at least they will receive a good draft pick.