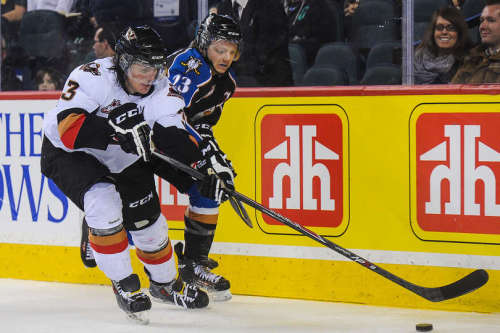 The Buffalo Sabres top prospects will be glad when the Traverse City Tournament is over. Not only have the Sabres been awful offensively, their goaltending hasn't been much better.
The Sabres have played 3 games up until Monday night. Here is how they fared. In the first game, they squared off against the Carolina Hurricanes. Carolina came out strong and Buffalo just couldn't compete. Buffalo would lose 6-1.
In Buffalo's 2nd game, the blue and gold went up against the New York Rangers' top prospects. While the game was a lot closer, it was still the same results. The Rangers won 2-1 in overtime.
Buffalo hoped to play better in the 3rd game. They had to get some sort of momentum going. Buffalo was able to score 3 goals against the Dallas Stars. However, defense and goaltending were not Buffalo's strong suit as they allowed 7 goals in the loss.
Hopefully the Sabres lackluster effort at the tournament will not foreshadow the Sabres regular season this year. With Sabres owner Terry Pegula buying the Buffalo Bills, there will be a lot of energy in the city of Buffalo this year.
The Traverse City Tournament hosted 8 teams this year. Sabres training camp opens up later this week. The players in this tournament hopefully showed something to the Sabres top brass. These players will either play for the Sabres, go to the AHL or back to Juniors.