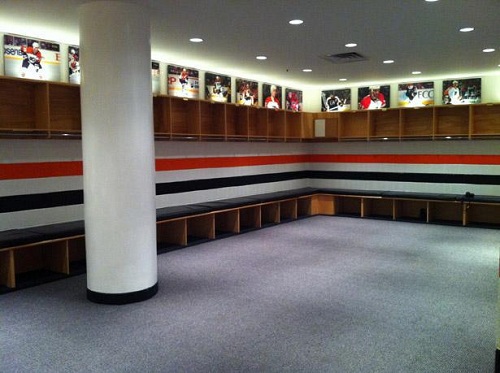 With the cancellation of the remaining preseason games a definite and the would-be start of the 2012-2013 NHL season nearing, no positive news seems to be coming from any meetings between the NHL and the NHLPA. A lengthy lockout seems to be a definite and with this gloomy news comes tough decisions for NHL players.
As of now, other leagues will be benefiting from the best hockey league in the world having a lockout. As far as Philadelphia Flyers' players go, Ilya Bryzgalov, Ruslan Fedotenko, and Jakub Voracek have all committed to playing in Russia's KHL. Other Flyers who are considering deals to play in Europe during the lockout are Danny Briere, Scott Hartnell, and Claude Giroux. As a Flyers fan, the thought of any of these players (especially Giroux) wearing another team's jersey nauseates me, but I guess that's the nature of the business.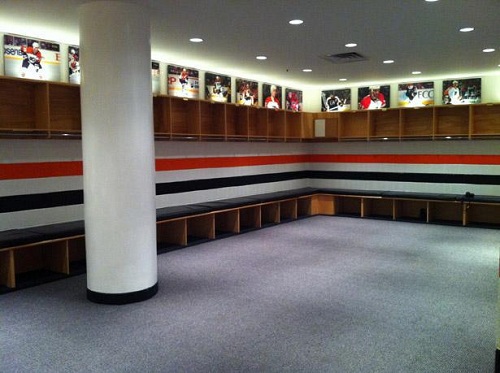 While we will be missing those players who will be playing overseas, we will still be able to watch some of our younger talent play, as Zac Rinaldo, Sean Couturier, and Brayden Schenn have all been assigned to play with the Adirondack Phantoms. Had the Phantoms still been located in Philadelphia, the news of the lockout wouldn't sting so badly, but with Adirondack being six hours away, the likelihood of Flyers fans being able to watch a live game is pretty slim.
No hockey in the city of Philadelphia is depressing. Both sides need to come up with a solution…and fast. I salivate every time I stare at a sheet of ice or a Flyers logo. I need me some ice hockey!