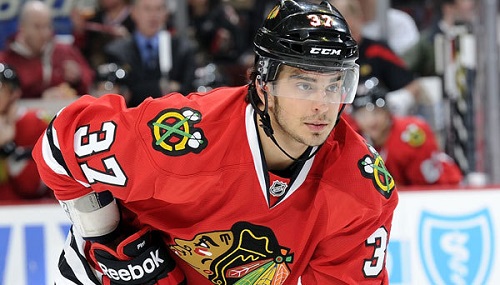 Shortly after their game versus the New York Islanders ended Friday night, the Blackhawks made a roster move that was not entirely surprising to those who have been watching this season, recalling forward Brandon Pirri from their AHL affiliate, the Rockford IceHogs, and reassigning forward Jimmy Hayes.
Hayes had an impressive training camp with the Blackhawks, but has been unable to sustain that level of play going into the regular season. He has only played in two games, averaging just under twelve minutes per game. Pirri, a 2009 draft choice, was looking to make the Blackhawks out of camp, but a lower-body injury sidelined the center for about a week of the preseason and left him unable to make the impression he needed in order to make the team.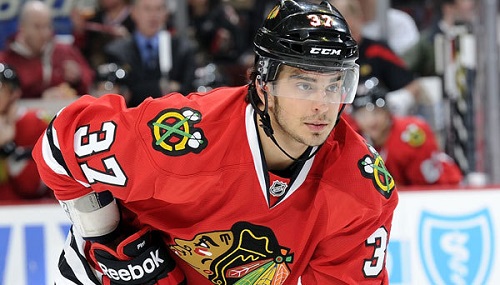 It's possible that Quenneville is looking at Pirri once again to fill the second-line center position. The season began with Michal Handzus filling that spot, with Andrew Shaw centering the third line and Marcus Kruger the fourth, but the Blackhawks' recent bottom six troubles have seen the Quenneville line blender come out in full force. In Friday's game against the Islanders, Kruger played wing on the third line, and several shifts saw Shaw centering the second line while Handzus centered the fourth. Quenneville can't be blamed for wanting to test Pirri in the second line spot (or even third, should he decide he likes Shaw on the second line), given the Hawks' woes in recent years regarding what I like to call the Second-Line-Center-Go-Round.
Pirri has three assists in three games with the IceHogs this season, leads the team in assists and shares second in points, and is second on the team in SOG, tallying ten.