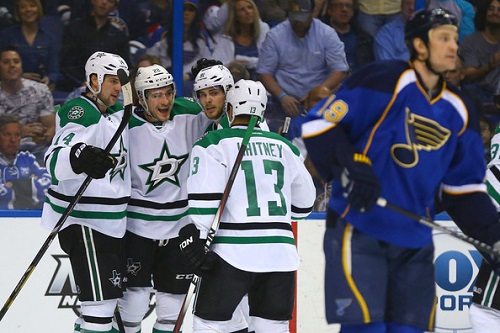 Normally when a team can shut out the Pittsburgh Penguins and win five games in a six game stretch there isn't much concern. But then again, the St. Louis Blues aren't just any team – they're one of the best in the league.
They currently sit tied with the Boston Bruins as the best team in the league with 111 points, and have faced little adversity throughout the season. So when they run into trouble – even the slightest bit – it warrants some concern.
They were shut out by the Chicago Blackhawks March 19th and then blew a first-period lead in their next game in what was an eventual loss against the Philadelphia Flyers. The Blackhawks offer a legitimate challenge (they're second place in the Central Division), but the Flyers are third in the Metropolitan Division and, really, should have been a much easier opponent.
Full credit to the Blues, however, as they were able to win their next two games: against the Penguins and Toronto Maple Leafs. But even these games didn't come without issues. The Blues had a parade to the penalty box against the Penguins – taking seven minors – and nearly blew a 4-1 lead in the third period against the Leafs.
And then, more recently, they were forced to a shootout win against the Flyers and were only able to defeat the Buffalo Sabres by a 2-1 final. A win's a win's a win (as the cliché goes), but considering who was in goal for each team – Ray Emery and Nathan Lieuwen – it's safe to say their victories left much to be desired.
And that's where the biggest problems lay with the Blues. They've been able to escape some games with wins thanks to some superior goaltending, but they won't continue to dance out of danger if the goaltending subsides but the offense stays the same.
Competition won't get much easier in the next two the games, either, as St. Louis will face the Blackhawks once again, as well as the streaking Colorado Avalanche.
These games won't mean much in the standings, but they will provide the team a great opportunity to cure its recent ailments: lack of offence, penalty troubles (though that aspect has improved slightly in recent games) and a power shortage on the power play.
With just six games remaining in the season there isn't much time left to fix these problems. And these aren't just issues that can be swept under the rug when the post-season rolls around, either.
Playoff series are typically tighter-scoring, which poses a big problem for a team that is struggling to score right now. And specialty teams can make or break a team, so an unproductive power play (and penalty kill) can be a major dilemma.
Needless to say, the Blues have some work to do.