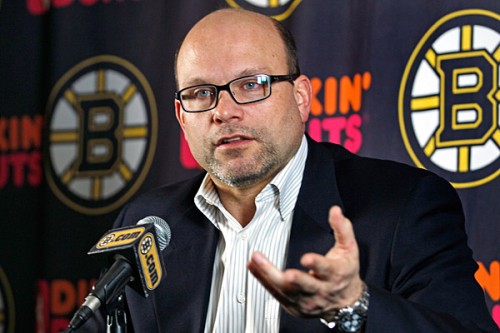 Well. Congratulations. You did it! You survived what could have been the worst day of your life and came out with what might be a look of joy but probably more like a look of absolute distaste in what Peter Chiarelli made from the NHL Trade Deadline.
The good news? Jordan Caron is GONE. BYE. HASTA LA VISTA. CATCH YA ON THE FLIP SIDE. ADI-FRICKEN-OS.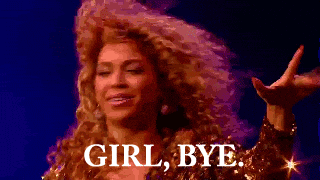 The bad news? We all nearly died of a coronary with all the damn trade rumors floating around, with big names like, Loui Eriksson and Riley Smith, and Carl Soderberg being teased in front of us like we're damn cats trying to catch a laser.
Seriously, Chiarelli. Didn't appreciate that one bit.
So –
Who did we get?
Well, the B's traded away Caron, along with a 6th round draft pick for 2016, to Colorado for Maxime Talbot and Paul Carey. Two forwards. No defensemen.
Alright.
Drafted by Pittsburgh in 2002, 8th round and 234th overall, Max Talbot, a 31 year old center, played 63 games with the Avs this season and racked up 5 goals, 10 assists, and 15 points. Overall, he's played 648 NHL games with 89 goals, 105 assists, and 194 points. He won the Stanley Cup with Pittsburgh (ew) in 2009.
I mean, okay. Fine. That's not so bad. Better than Caron.
Paul Carey, 26, was drafted in 2007 by Colorado in the 5th round, 135th overall. This season he has played 10 games with the Avalanche, finding his way on 1 assist. In his NHL career, Carey has appeared in 22 games, all with Colorado. Along with Talbot, he is also a center.
Carey hails from Boston College, playing with the Eagles in 147 NCAA games, racking up 45 goals and 41 assists.
Uh –
Alright. Who else we got?
Zack Phillips is shippin' on up to Boston from Minnesota in exchange for Jared Knight. Phillips, a 22 year old goddamn center, was drafted by The Wild in 2011, 1st round and 28th overall and has appeared in 49 games for the Iowa Wild (American Hockey League). This season Phillips has scored 7 goals with 8 assists. Overall, he has played in 196 AHL games from 2012-2015 with 27 goals, 48 assists, and 75 points.
And finally –
Brett Connolly. 22 year old right-wing, soon-to-be Boston dreamboat, was drafted by The Lightning in 2010, 1st round and 6th overall. He has appeared in 134 NHL games with 18 goals, 14 assists, and 32 points with 72 penalty minutes under his belt (we've got ourselves a feisty one). Connolly has appeared in 50 games this season, earning himself 12 goals, 3 assists, and 38 penalty minutes.
Connolly was traded to the Bruins for a 2nd round draft pick in the 2015 and 2016 NHL Draft.
So there you have it folks, the Boston Bruins new line-up of fancy-footed forwards. Not exactly the positions we needed, but we have some real potential shining through so don't let some not-so-heart-attack-inducing trades ruin your day.
Will these new boys wear the Black and Gold loud and proud ( #FIERCE ) and bring us into the playoffs? Hopefully!
All we can do is wait out these last 18 games and see what the Hockey Gods and Lord Stanley has in store for us.
And may the odds be ever in your favor.
Love Reading About Hockey?

Subscribe to keep up-to-date with the latest and most interesting hockey news!
| | |
| --- | --- |
| | We hate spam just as much as you |