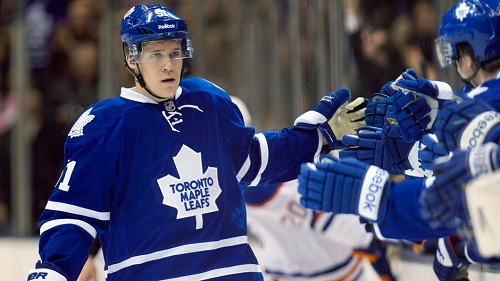 The Toronto Maple Leafs played a tough game last night against the Boston Bruins, the first playoff game in Toronto in nine years. The Leafs were unable to overcome the Bruins, and lost 5-2, putting the Bruins up 2-1 in the series.
The Toronto Maple Leafs started strong, but at 13:42 of the first period Boston's Adam McQuaid slapped it past James Reimer. The Bruins out-shot the Leafs 17-13 in the first period, which finished with Boston up 1-0.
The second period was no different from the first, with the Bruins potting a second goal from Rich Peverley, the result of a turnover from Ryan O'Byrne.
The Toronto Maple Leafs answered back, scoring a power-play goal to make the game 2-1. Jake Gardiner, in his first home playoff game, was able to wrist it past Tuuka Rask. The Leafs have scored a power-play goal in all three games in the series so far.
The scoring in the second did not finish there, as Nathan Horton scored, and the Leafs gave up a short-handed goal to Daniel Paille, putting the Bruins up 4-1 to end the second period. The shots were 16-15 in Toronto's favour.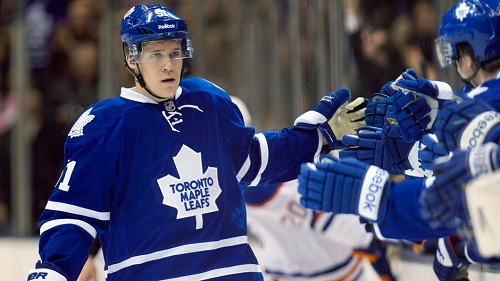 The third period began with a bang. The Leafs, still on the power-play, were able to get the puck into Boston's zone. Rask overplayed the puck making a save, giving Phil Kessel the opportunity to put it into the net, making the score 4-2. This goal was the second Kessel has scored in two games.
The Leafs pushed to tie the game, but ended up pulling their net minder late in the game for an extra attacker. The Bruins were able to recover the puck, and David Krejci put puck into the empty net.
In the end, the Leafs put up 47 shots to Boston's 38, making this the first game of the series where Toronto has outshot Boston. The game remained closer than the scoreboard showed, with the Leafs giving up just a few too many costly turnovers.
"If we want to be blatantly honest, we made some mistakes that ended up in our net," said coach Randy Carlyle, adding that when you play that way you end up on the wrong side of the score.
"We made too many mistakes," said Gardiner to reporters after the game. "We can definitely be better."
The Maple Leafs did not play terribly, but they will have to step up their game to win the next game and tie the series. The Leafs have improved their play in each game so far, but it remains to be seen if it will be enough to top the Bruins.
The next game in the series will be Wednesday, May 8th at 7 p.m. The Boston Bruins currently lead the series 2-