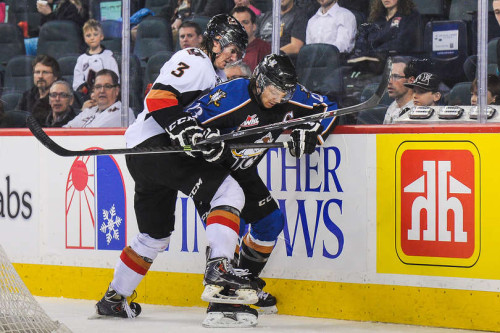 The Buffalo Sabres didn't wait too long to sign their 2014 first round selection. Forward Sam Reinhart was signed to a three year entry level deal. He should make a little under one million dollars a year.
Reinhart was the 2nd overall pick in this year's NHL Entry Draft. He was the highest selection for the Sabres since Pierre Turgeon went 1st overall in the 1987 draft. Reinhart had spent the last 4 years with the Kootenay Ice of the WHL.
Reinhart has a lot of upside to his game. He improved his point total each year with Kootenay. In his final year, he had 36 goals and 69 assists. He was also named the team's captain.
Reinhart is just the type of scorer the Sabres offense needs. He has outstanding skills and is well-disciplined. At 6-1 186 lbs, he will need to add some size so he doesn't get pushed around at the higher level.
If the Sabres have another terrible year, Reinhart could soon be teaming up with Connor McDavid.