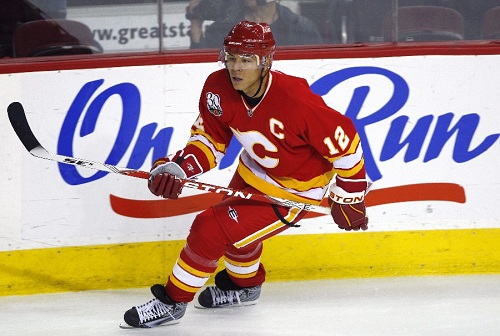 With heavy changes made in the off-season, the Calgary Flames are looking to suck the life out of a veteran core supported by Jarome Iginla and Miikka Kiprusoff which will hopefully result in a Stanley Cup.
Subtractions:
-Olli Jokinen: Jokinen was a big body up the center who posted 61 points (second on the team) last season. He should be missed as he was the Flames number one center and was also used on the power play.
David Moss: Moss leaving via free agency was not the end of the world for the flames, he was often plagued by injuries and never seemed to improve on his 20 goal, 39 point season in 2008-2009.
Tom Kostopoulos: Kostopoulos was not a big loss for the Flames, he was a 4th line tough guy who did not post much points and can easily be replaced by someone in the system or by free agency.
Additions:
-Dennis Wideman: This trade/signing was the Flames biggest move this off-season. They acquired him from the Washington Capitals for minor league defenseman Jordan Henry and a 5th round draft pick. Wideman was immediately signed after the trade to a well deserved 5 year 26.25 million dollar deal after posting 11 goals and 35 assists last season. Wideman should quarterback the Flames power play this year along side Mark Girodano.
-Jiri Hudler: Hudler was signed to a 4 year 16 million dollar deal this summer. He recorded 25 goals and 25 assists last season with the Detroit Red Wings and is one of the best NHLers in the shoot-out, something the Flames have constantly struggled with. He should replace Olli Jokinen's spot.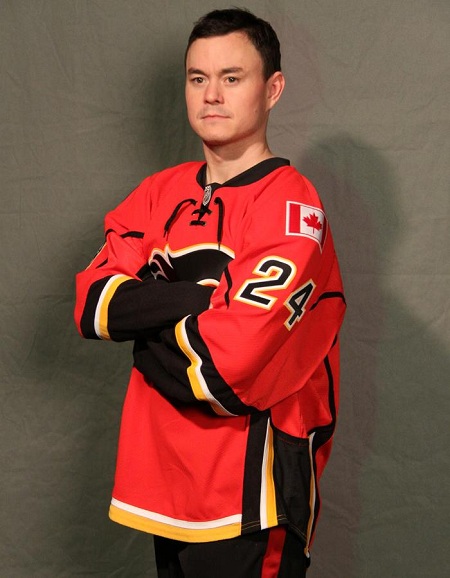 -Roman Cervenka: The Flames made a splash signing the KHL play-off point leader last year. The center was inked to a 1 year 3.775 million dollar contract. He may have impressive stats in the KHL, but keep in mind that success in the KHL does not always translate into success in the NHL, they are two different types of leagues. He is a bit of a gamble for the Flames, hence his 1 year contract.
-Bob Hartley: The organization hired head coach Bob Hartley this off-season. Hartley will be filling the shoes of ex-head coach Brent Sutter, which should not be too hard. The veteran coach has won at every level he has coached at, most notably a Stanley Cup with Colorado in 2001.
-Sven Baertschi: Many are expecting big things out of this top rookie and future of the franchise this season as Baertschi posted incredible numbers last season with the Portland Winterhawks by averaging 2 points per game. He also potted 3 goals in 5 games last year during an emergency recall with the big club.
Forwards: The Flames appear to have a solid forward lineup this year on paper, but only time will tell if that pans out. The top 9 that consists of Mike Cammalleri, Jarome Iginla, Alex Tanguay, Curtis Glencross, Jiri Hudler, Sven Baertschi, Lee Stempniak, Roman Cervenka, and Blake Comeau. If the flames seek to improve their record this year and hopefully make it back into the play-offs they will need more offense out of Cammalleri. He struggled last year and is striving to have a bounce back season this year. They will also need a Calder like season from Sven Baertschi who has more than enough hype surrounding him.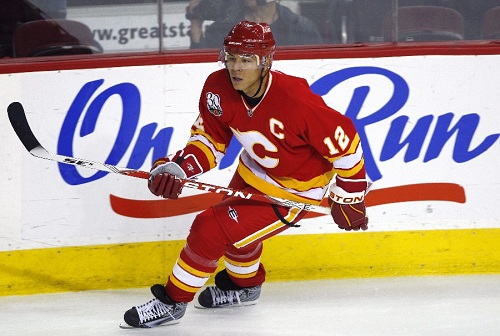 Defensemen: The defense core for the flames is sturdy, and should be a good back bone this year. They will be depending on more offense from Jay Boumeester, who has been struggling for the last few years trying to get back to his past 30+ point seasons. The team's 8 defensemen they will be relying on consists of Boumeester, Mark Girodano, Dennis Wideman, Chris Butler, Cory Sarich, Anton Babchuk, TJ Brodie and Derek Smith.
Goaltending: The Flames season will once again rely on the shoulders of Miikka Kiprusoff. He is the teams anchor, and Calgary will have little to no chance of making the play-offs this year if he does not come to play. The backup goalie position will be decided between Leland Irving and Henrik Karlsson. Irving played 7 games with the Flames last year and despite his record (1-3-3) he played very well. Henrik Karlsson had an off season last year (1-4-2) which is why his job is potentially in jeopardy.
The Flames are likely to be behind the gun in a shortened year because of Jarome Iginla's and Miikka Kiprusoff's famous slow starts they seem to have every year. The key to their success will be consistent play from not just those two players, but the whole team. As a flame fan you have to look for certain players to bounce back, hit their strides, and pray Bob Hartley will lead the way.
Love Reading About Hockey?

Subscribe to keep up-to-date with the latest and most interesting hockey news!
| | |
| --- | --- |
| | We hate spam just as much as you |