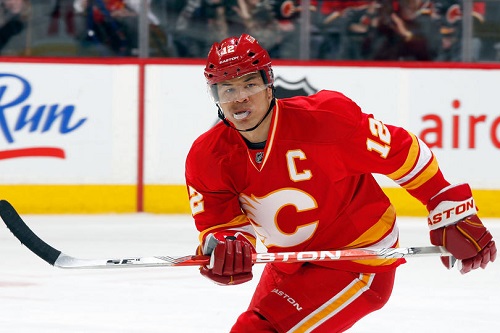 The Flames have continued their constant struggles and have been sitting at the bottom of the western conference/ NHL thus far into the season. Although they have tried desperately to fish themselves out of the basement, this hasn't been the case. The Flames sit second last in the western conference and 28th in the NHL with a record of 13-17-4. It has been a slow decline for the Flames as the years have gone on and it has FINALLY become apparent that a re-build is necessary for this team to start making the playoffs, once again.
On March 27, Wednesday night Jarome Iginla was dealt to the Pittsburgh Penguins for their 2013 first-round pick and college prospects Kenneth Agostino and Ben Hanowski. This trade came as a shock to many as almost everyone who follows hockey was to believe that Iginla was going to become part of the Boston Bruins that night, but this was obviously not the case. Even TSN broke the news to twitter that Iginla was officially a Boston Bruin (Via @aaronward_nhl).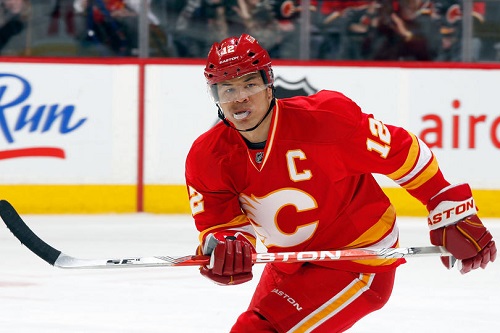 But, with Iginla now gone, the Flames must start the rebuild process. Do not think that just because Iginla is out of town that the Flames are done making deals before the deadline ends on April 3rd. Calgary GM Jay Feaster said "there is still a week to go until the trade deadline and we will continue to work to that end."
As Feaster implied, he was not done. Later that week, Flames top defensemen Jay Bouwmeester was dealt to the St. Louis Blues in exchange for prospects Mark Cundari (D), goalie Reto Berra, and the Blues 2012 first round draft pick. However, if the the Blues do not make the playoffs the Flames will get a fourth round pick this year, and a first round pick in 2014.
This means that you could see more top assets go such as Miikka Kiprusoff, Mark Gi0rdano, Dennis Wideman and Mike Cammalleri.
We could also see something in return for Kiprusoff as the Toronto Maple Leafs have expressed interest in him.
This trade deadline has been a good one so far for the Flames as they have finally started the re-build process, something that many say should have started two years ago. But it's not over yet. Sure, the Flames have started to "blow it up," but if we see players like Kiprusoff start to go, this could easily turn into a nuclear explosion.